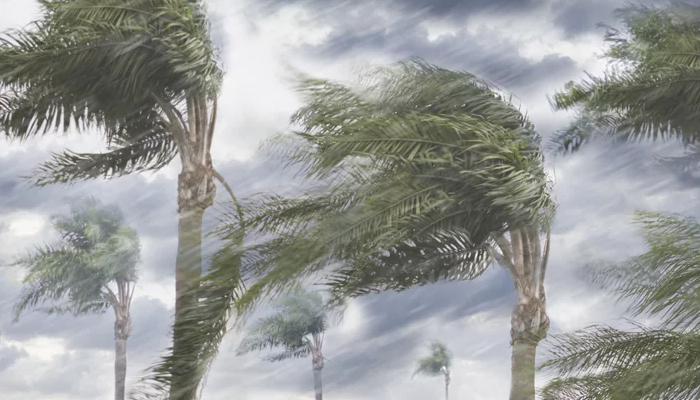 A third named Atlantic storm that formed off the North Carolina coast early on Sunday was forecast to become a hurricane on Monday, the US National Hurricane Center said, while Tropical Storm Beryl looked set to threaten Puerto Rico.

Tropical Storm Chris was about 257 kilometres (160 miles) south of Cape Hatteras in North Carolina, with top sustained winds of 72 kilometres per hour (45 mph), the NHC said in an advisory. It was seen staying well off the US coast.
"Swells generated by Chris are expected to increase and affect portions of the coasts of North Carolina and the mid-Atlantic states into early next week," the advisory said, adding that some of the resulting conditions could be life-threatening.
Beryl weakened to a tropical storm from a hurricane on Saturday and was forecast to lose more strength toward the end of Sunday.
But the National Weather Service said Beryl remained on track to move south of the US Virgin Islands and across western Puerto Rico on Monday, potentially bringing 2 to 3 inches (5-8 cm) of rain and gusty winds to the US territory still recovering from the devastation wrought last year by Hurricane Maria.
A flash-flood watch was in effect for Puerto Rico and the US Virgin Islands from late Sunday through Monday evening, NWS San Juan said on Twitter. Tropical storm warnings were in effect for Dominica and Guadeloupe.
Puerto Rico Governor Ricardo Rossello met with his Cabinet and meteorological experts on Sunday to prepare for Beryl's arrival, Rossello's office said in a statement.
A state of emergency was in effect, the statement said.
About 7,000 houses and businesses in Puerto Rico still lack power after Hurricane Maria levelled an electricity grid that was ill-maintained before the storm.
According to a survey by a research team led by Harvard University that was published in May, Maria took the lives of more than 4,600 people on the island.