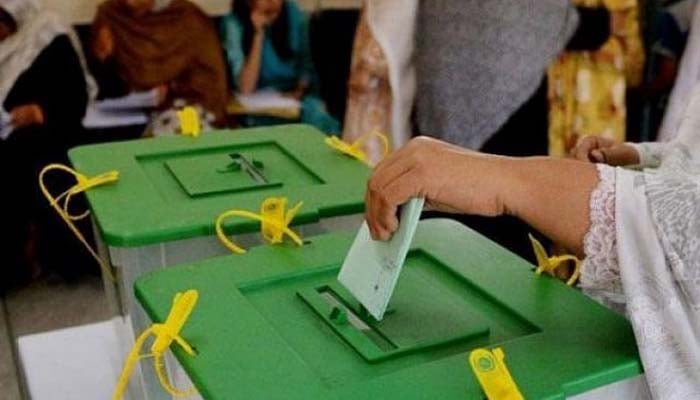 The Election Commission of Pakistan (ECP) on Wednesday updated its SMS service to help eligible voters locate their polling stations.
You can send a text message to 8300 with your national identity card (NIC) number to receive the address of the polling station where you will cast your vote on July 25.
The service has been available for some time but it only provided information on the electoral area.
The information includes registration of a vote, respective constituency of the national or provincial assembly and polling station.
Guide: How to vote on July 25?
Step 1: First things first, when you arrive at your designated polling booth or station, between 8am and 6pm, a polling officer will check your national identity card. Please make sure you are carrying the original one and not a copy. Once, the officer identifies your serial number and name, as listed in his/her electoral roll, your name will be crossed out and your thumb marked with indelible ink.

Step 2: The officer will take your thumb impression on a counterfoil of the ballot paper. Thereafter, the assistant presiding officer will stamp the paper for the national (green) and provincial assembly (white) constituencies and sign it.
Step 3: Once you are cleared to go into the polling booth/station, that is when you will cast your vote. Please make sure you mark clearly and firmly on the symbol of the candidate you support.
Step 4: Drop the green coloured ballot paper in the box with a green lid and white paper in the box with a white lid. That's it! You are done exercising your right to vote.
Further instructions
· Other documents, besides the CNIC, will not be accepted.
· Polling officers are instructed to give priority to pregnant women, the disabled, senior and transgender citizens.
· Ensure you cast your vote in complete privacy.
· Mobile phones and cameras are not allowed in the polling stations.
· When the polling time ends (6pm), only those voters inside the polling station will be allowed to continue voting.