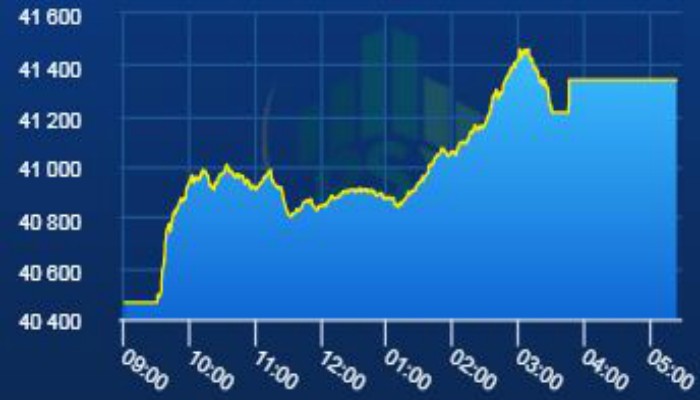 KARACHI: Pakistan Stock Exchange saw a significant increase in activity a day before the much-anticipated general elections, closing at 41,339 points.
The Karachi Stock Exchange (KSE-100) closed up 875 points, up 2.16%, marking a high and low of 41,461 points and 40,463 points.
Polling for the National and provincial assemblies is set to take place on July 25.
The index on July 19 took a sharp dip, tanking to the year's low following former premier Nawaz Sharif's conviction by an accountability court in a corruption reference. It closed at 39,288.48 points.
Before that, in May, the PSX saw a downfall of 1,095 points as the political situation in country remains uncertain after controversial remarks by former premier Nawaz Sharif regarding Mumbai attacks in an interview to Dawn newspaper.