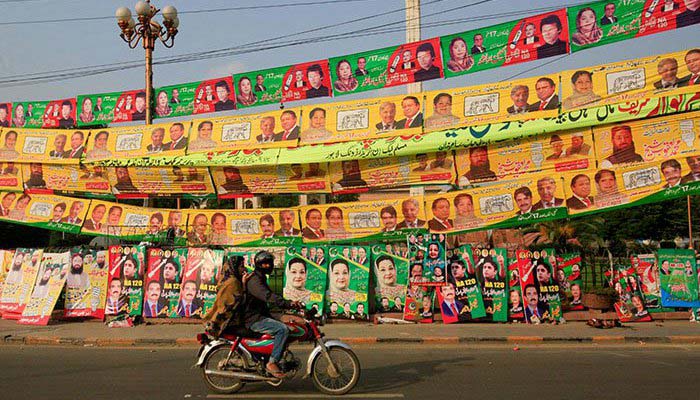 ISLAMABAD: Candidates contesting from 35 constituencies of the national and provincial assemblies will campaign for the final time today before by-polls are held on October 14.
Election campaigning picked up the pace in this week as the by-polls drew closer. Today is the last day when candidates will appeal to registered voters before the election takes place.  

In Lahore's NA-131 constituency, Pakistan Muslim League-Nawaz (PML-N) candidate Khawaja Saad Rafique will come face-to-face against Pakistan Tehreek-e-Insaf candidate Humayun Akhtar. 

Former prime minister Shahid Khaqan Abbasi is PML-N's candidate from NA-124. His contender in the constituency is PTI's Ghulam Mohiuddin. 
For Karachi's NA-243 constituency, MQM-P is expected to give tough competition to PTI.
Overseas Pakistanis for the first time will use their right to vote in the by-elections.    

On Thursday, the Election Commission of Pakistan (ECP) constituted 27 monitoring teams to monitor the by-elections.
The teams will examine the distribution of polling equipment and training of the polling staff. On the day of the by-polls, the teams will also monitor security arrangements, the result transmission system (RTS) and votes of the overseas Pakistanis in addition to the process of tabulation and compilation of results.