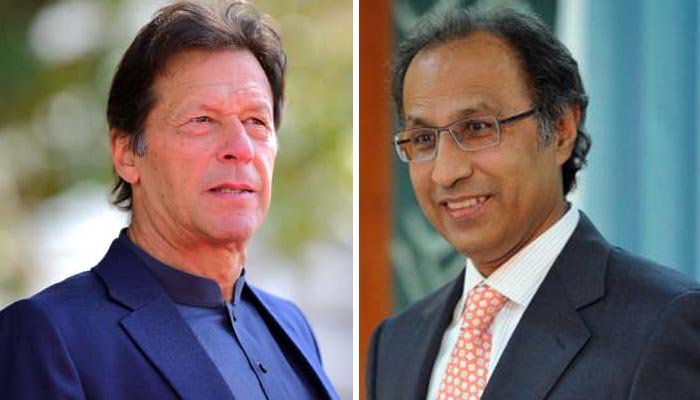 ISLAMABAD: Adviser to PM on Finance Dr Abdul Hafeez Sheikh has been tasked with holding talks with International Monetary Fund (IMF), sources informed Geo News Saturday.

The decision was made at a meeting of Pakistan Tehreek-e-Insaf (PTI) leaders, presided over by Prime Minister Imran Khan at his Bani Gala residence.
Minister of Energy, Power Division Umar Ayub has also been given additional portfolio of Ministry of Petroleum, the sources said.
They said the prime minister announced continuing performance of federal and provincial ministers.
"Whether someone is new or an old-time affiliate, if a minister does not considerate of the masses, he would not remain part of the cabinet," Khan was quoted as saying during the meeting.
The prime minister also described Usman Buzdar and Mehmood Khan as "civilised and decent" chief ministers, the sources said.
"I have confidence in both the chief ministers, the team should fully support them," he was quoted as saying.
Khan said he had not handed over permanent portfolios to any of the cabinet members, adding that ministers and advisers should focus on providing relief to the people, rather than their promotion.
He lamented that Ishaq Dar gave nothing but an economic crisis for four years, but he was not removed from the post of finance minister, according to sources.
"Now we have brought Hafeez Sheikh, who has sound knowledge of the country's economy and global financial affairs," sources quoted the prime minister as saying.
"Sheikh steered the country out of economic crises during the past tenures."
Sources said that Khan lamented 300pc hike in prices of medicines, saying that he wanted to bring a revolution in health and education sectors, which is why the ministry was taken away from Amir Kayani.
They said the prime minister also introduced his newly-appointed Adviser on Health Zafarullah Mirza to the participants.
"Zafarullah Mirza is an experienced individual and we expect good performance from him," he said.
Earlier in the day, Khan met newly-appointed finance adviser Hafeez Sheikh, who apprised the premier regarding talks with officials of the International Monetary Fund (IMF).
Speaking to the media ahead of his meeting with PM Imran, Dr Sheikh said, "I have issued directives to prepare for the budget and a medium-term strategy paper for the budget."
"The process of talks with IMF will be hastened. Pakistan wants the process of talks with IMF to proceed and the international lender has committed to sent a mission to the country soon," the finance adviser added.
"I will speak to the IMF mission head in the evening today," he further said.
Dr Sheikh took charge of his post earlier today. The finance adviser will also have the charge of Revenue and Economic Affairs Division. Sheikh's designation will be at par with that of a federal minister.