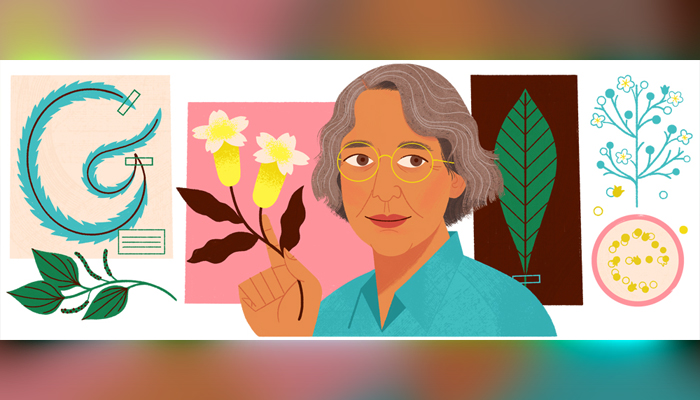 Alphabet Inc's search engine, Google, changes its appearance to honour various personalities and observe important days every day but the one today — Sunday — honours someone quite adventurous and persevering: botanist Ynes Mexía.

Hailing from Mexico, Mexía — who took up botany as she explored the world — "braved earthquakes, bogs, and poisonous berries to reach a remote volcano on the border of Colombia and Ecuador—all for the sake of botanical discoveries", wrote Google in her remembrance.
The Google Doodle's commemoration of Mexía also interestingly coincides with the Hispanic Heritage Month, which starts September 15 and ends October 15.
At 51, Mexia joined the Sierra Club and became a student at the University of Berkeley.
At 55 years of age, the Mexican-American adventurer, alongside her companions from the Stanford University, started her first plant collection trip on this day, back in 1925, following which she described it herself as "very tired, very hot, very dirty, but very happy".
According to the Google Doodle description, she "brought home around 500 specimens—50 of them previously undiscovered" although, during her journey, she fell off a cliff and fractured her hand and ribs.

Mexía was born in the US in 1870 but her love for plants and discoveries manifested much later. Regardless, she found multiple new "species throughout Mexico, many of which were then named after her".
The fierce plant-lover outlived one husband, divorced a second, worked as a social worker, and had a poultry business. Her travels — mostly by herself — took her from Argentina, Brazil, and Chile to Ecuador, Mexico, and Peru.
After she turned 68, she took one last trip before returning home to California, US, and passed away of lung cancer.
Throughout her career, she collected some 150,000 botanical specimens and conducted lectures at various locations. Her samples now grace various big institutions around the world.

Today, the world — despite still researching and understanding just how many new species Mexia discovered — remembers the botanist as someone who added generously to the missing parts of the tree of life.