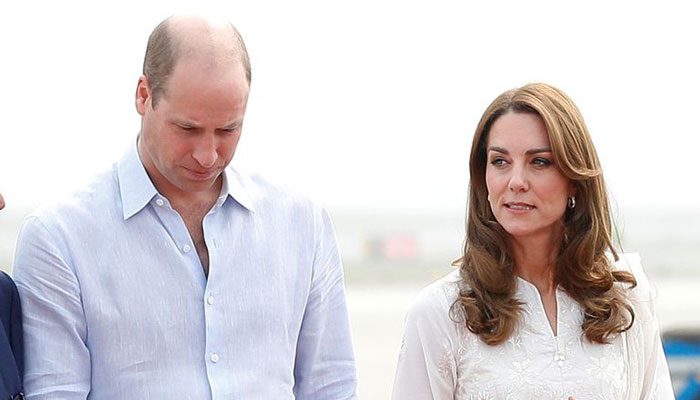 It was a rocky end to a historic day.
The Duke and Duchess of Cambridge on their way to Islamabad from Lahore on Thursday were met with some unexpected turbulence, as a severe thunderstorm descended on Pakistan's capital city. The strong winds forced the RAF Voyager to attempt a landing in Islamabad twice, before returning back to Lahore.
Prince William and Kate Middleton, who are on a four-day official visit to Pakistan were on board the aircraft with over 30 members of the press.
According to journalist Emily Andrews, who was also on the Royal Air Force, as the weather turned bad, "Prince William came back to check everyone was OK." 
Read also: Kate Middleton speaks in Urdu and it is so endearing
"(He's an experienced pilot). He also joked we could all go out for a night out in Lahore together!" Andrews added.
The Duke of Cambridge completed his pilot training with the Royal Air Force college in 2009. He also spent a few years flying an air ambulance for the force.
William told reporters after they landed in Lahore that he and Kate were fine and joked that the problems had been caused because he was flying the plane.
Read also: Royal couple visits Shaukat Khanum hospital in maiden Pakistan visit
A Reuters photographer on board said there had been no issues before the plane took off, but turbulence began to affect the flight, which was due to take just 26 minutes, as the plane attempted to land.
The journey eventually took more than two hours and the photographer described it as one of the most turbulent flights he had experienced in 25 years of regular flying.
With additional information from Reuters