It is not easy to write about Shahid Hayat Khan.

Police officers in Pakistan often make headlines for the wrong reasons, which is why courageous officers like Khan are rare.
The first time Khan was hit by a bullet was in 1995, during an operation in the notorious Pak Colony area of Karachi. While undergoing treatment for his injuries at a local hospital, his family and friends pressed him to immediately seek a transfer out from the city, which in those days was a hotbed of crime. Khan did not heed the advice. Instead, a few days later, he donned his police uniform over the bandages and walked straight back into his office.
During my years living in Karachi, I witnessed peace and calm being gradually restored to the city as a result of the police operation led by Dr Shoaib Suddle. However, there was still one powerful gang operating under the guise of political activities. Unbeknownst to Murtaza Bhutto, the son of a former prime minister, his entourage included criminals and people carrying illegal weapons. Shahid Hayat Khan was given the critical task to arrest these men.
Here on begins the story of the second gunshot, which not only changed his life but that of the people around him.
As part of a well-considered strategy to peacefully execute the arrests of the criminals, Khan approached Bhutto alone outside the gates of his home in 70 Clifton. The plan was to explain to the political leader that he was only there to cuff the wanted criminals, who were in a separate vehicle. While the officer was speaking to Bhutto, someone from the second car opened fire, injuring Khan. The cop immediately crumbled and fell to the ground.
Rattled, the police fired back.
The exchange resulted in the death of Murtaza Bhutto and the people in his entourage, after which cases were registered against senior police officers in the Sindh province.
I met Khan often in court and at the Karachi central prison in those days. Life was difficult for the officer. His family, which was based out of Dera Ismal Khan, had to regularly travel to Karachi to meet him.
That these were extremely extraordinary times is an understatement. In those years, despite his incarceration and the uncertainty of his acquittal, Khan remained committed to his innocence. Pressure from all sorts of powerful people and lobbies was put on Khan and other officers, to change their stance and in return get concessions and a quick release. Yet, he didn't give in.
Eventually, a court ruling absolved all police officers from any illegal actions.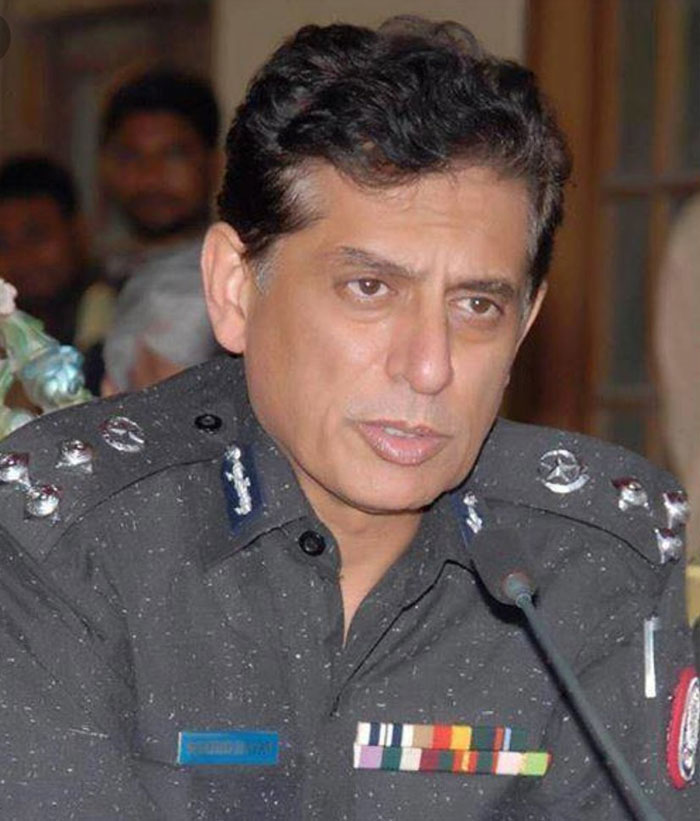 Khan returned to the police force and served at a number of sensitive positions in the Sindh province. For the benefit of the readers, it is useful to highlight that he had an unusual approach to solving complex and high-profile cases. He consulted several people, from different backgrounds, to ensure that he had a multidimensional view of a case.
In fact, we continued to discuss crime-related issues, particularly those with a financial or cross-border jurisdiction angle, long after I had moved to London.
In November 2018, I bade him goodbye at the London Heathrow airport not knowing that this was to be our last meeting. His general health condition had improved so there were reasons to be optimistic. His friends in London were hoping to see him again on assignment at the Pakistan High Commission in the United Kingdom. Tragically, he was suddenly diagnosed with an aggressive form of cancer in August.
A man of enormous willpower who had fought bravely against whatever trials life had thrown at him, he fought this one valiantly. But alas, it was not to be. By the will of the Almighty, Khan passed away on October 15, 2019.
"Shahid always led the force from the front," remembers Dr Shoaib Suddle, the former Inspector-General of Sindh Police. "He exhibited the highest standards of integrity and professionalism. Not only was he a widely recognised leader but he also never buckled under any pressure."
As his family mourns the loss of a caring father, a loving husband, an obedient son, and an affectionate brother, his friends across the world are grieving the loss of a true friend. The police force and people of Sindh will always remember him as an officer and decent man who saw the police service as his most noble duty.
---
Siddiqui is a London-based analyst on South Asia. He tweets @SiddiquiAftab