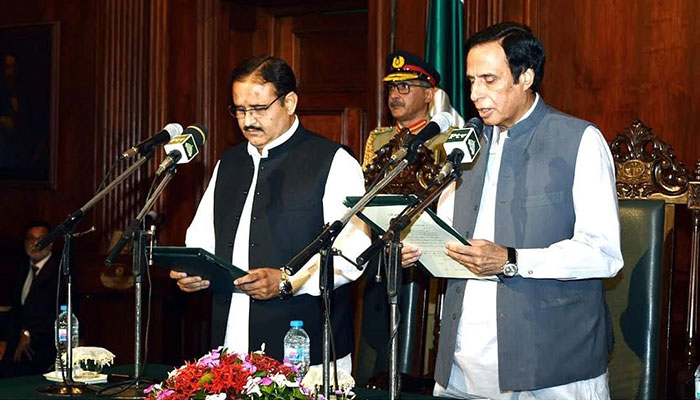 I have had the opportunity of working with two chief ministers in Punjab. Prior to my recent stint, under Usman Ahmad Khan Buzdar, I was posted as a senior official in the administration of former chief minister Shehbaz Sharif.

Now, I do not have any political leanings, as is the requirement of my job in the civil service, but Sharif had helmed Pakistan's most populous and politically important province for 10 years, consecutively. For the bureaucracy, it was, I must admit, difficult to imagine anyone else take his place.
But then on August 2018, a relatively unknown and low-profile politician from South Punjab was elected the chief minister of Punjab. From his first day in office, the media and Mr Buzdar's own political party did not make things easy for his. Parliamentarians from within the Pakistan Tehreek-e-Insaf were more critical of him, during meetings, than leaders from the opposition parties.
So quietly, and in the face of much internal hostility, the new chief minister began to work.
I can tell you this from personal dealings that Mr Buzdar has no hunger for power, no vested interest and most importantly no personal stakes, which puts him in a better position to serve the province.
ALSO READ: Punjab govt undertakes major bureaucracy shuffle second time this month

There are several reasons why Usman Buzdar should not be replaced. In just one year, the Punjab government, under his leadership, added 9,000 beds in public hospitals across the province. In addition, it handed out health insurance cards to 7.2 million poor families and revamped 40 District and Tehsil Headquarters hospitals in Punjab.
In the pipeline is the construction of nine new hospitals, including five 200-bed mother and children hospitals in Layyah, Rajanpur, Bahawalpur, Mianwali and Attock, some of the most marginalised districts of Punjab.
To further upgrade educational levels in the province, he has promised eight new universities, to ensure that every district in the province has an university. Two of which are already set up and ready to enrol. Then, plans are also being worked out to build 43 additional colleges across the province of 110 million.
For the first time in the history of Punjab, multiple industrial estates have been given the status of Special Economic Zones. These SEZs aims to create 250,000 jobs, which could be a game changer for the entire province. Moreover, his Rs9 billion soft loans program will assist startups and existing small and medium sized enterprises add another half a million jobs to the market.
Replacing the chief minister now will be a huge set back to these initiatives and others to come. Give him some time. He has now successfully removed some of the bureaucratic and political hurdles, which stand in his way
Usman Buzdar is a brand in the making. Prime Minister Imran Khan, let your Wasim Akram plus work.
---
The writer is a senior bureaucrat in the Punjab administration whose identity is known to Geo.tv but who wishes to remain anonymous.
Disclaimer: The opinions expressed in this article are those of the author and do not necessarily reflect the official policy or position of Geo News or the Jang Group.