SIALKOT: The tyre of a Pakistan International Airlines (PIA) flight burst at the Sialkot International Airport on Wednesday after the runway suddenly sunk, sources at the national carrier told Geo News.
The minor accident, which did not cause any casualties, occurred earlier in the day when a Boeing 777 plane flew in from Jeddah, Saudi Arabia, and one of its tyres burst during a turn soon after landing.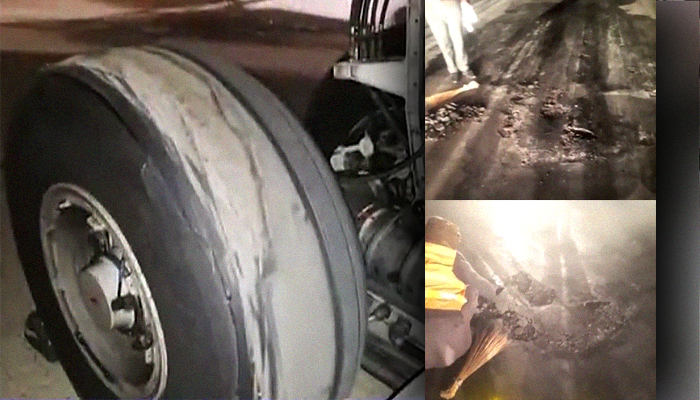 The PIA sources the tyre burst due to a fault in the runway, which, they added, had been repaired recently.
The sources noted that although the Boeing 777 plane was subsequently grounded for a three-hour period, the burst tyre was replaced with another one brought in from Lahore.
Further, a Lahore-bound flight from Jeddah, PK-760, was delayed for more than three hours due to unavailability of an aircraft.