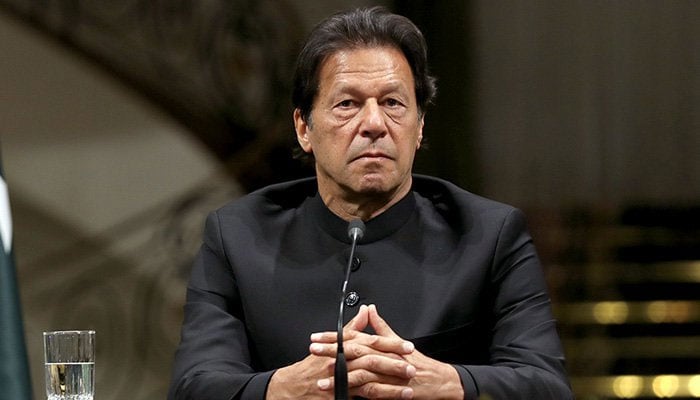 Prime Minister Imran Khan has become the fifth most influential world leader on Twitter, according to the latest report released by the ranking site, Twiplomacy.
In the latest rankings, PM Imran Khan is having an average of 6K RT (retweet per tweet) ratio on the social networking platform Twitter. These rankings are based on average tweets/retweet interactions on the website.
In the latest rankings, PM Imran Khan also surpasses his Indian counterpart Narendra Modi, who is currently having 51.8 M followers with an average tweet/retweet ratio of 4K.
PM Imran's Twitter following has grown at a rapid pace in the past few months. In October this year, the former-cricketer-turned-politician achieved another milestone as he reached sixth spot in the list of most followed world leader on the social media platform with 10.5 million followers.
Currently, the prime minister has 10.7 million followers on Twitter. Here's one of his recent tweets.
As of right now, King Salman of Saudi Arabia stands on the first position with 231K avg tweet/retweet ratio, President of the United States Donald Trump at second with 21K avg tweet/retweet ratio, followed by New Zealand's Prime Minister Jacinda Ardern with 9K avg tweet/retweet ratio.

As per the breakdown, the prime minister has the following rankings on different social media platforms.
In most liked world leaders (Instagram): 15/ 50
In most influential world leaders (Twitter): 5/50
In world leaders with most interactions (Instagram): 8/50
In world leaders with most interactions (Facebook): 5/50
In 50 most effective world leaders (Instagram): 24/ 50
In 50 most active world leaders (Instagram): 6/50