LAHORE: Former president Gen (retd) Pervez Musharraf made history on Tuesday after becoming the country's first (former) military chief to be convicted of a crime.
His trial, under Article 6 of the Constitution, was decided by a special court, which handed Musharraf a death penalty (in absentia) for high treason. The court had heard accusations against the former military dictator for unlawfully suspending the 1973 Constitution, instituting 'emergency rule' in November 2007, and subsequently confining some 60 judges to their homes.
After the conviction, Musharraf now also features among military strongmen from around the world who have run afoul of the law for various reasons.
Musharraf's lawyers, of course, still have many legal options for appeal against the special court's ex-parte decision, and it may be a long time (or never) before the decision is actually implemented by superior courts.
Meanwhile, let's take a look at how various global military leaders have run into trouble with the law.
This list does not include individuals convicted for involvement in war crimes.
Marshal Philippe Petain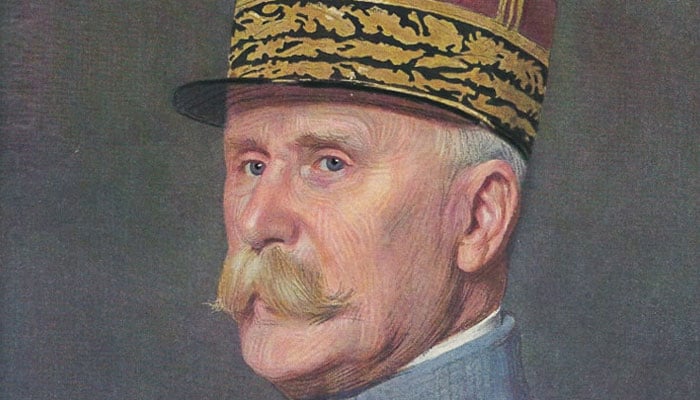 While convictions of military strongmen are large in number, it bears mentioning that very rarely have army rulers anywhere been held accountable for a crime as serious as treason.
Research shows that Marshal Philippe Petain (1856-1951), the former commander-in-chief of the French army and the country's ruler many times over, was the first ever military leader to be found guilty of treason.
Petain's actions during World War II resulted in his conviction and death sentence in July-August 1945, but the sentence was commuted later to life imprisonment by then French president Charles de Gaulle on the grounds of Petain's old age and contributions in World War I.
After his conviction, the court did strip Petain of all military ranks and honours, but he was allowed to keep the honorary title of Marshal of France.
Petain, already in his nineties during the trial, suffered from physical and mental deterioration during his imprisonment to the point that he required round-the-clock nursing care.
Ilker Basbug
In August 2013, the former head of Turkey's armed forces, Gen Ilker Basbug, was sentenced to life in prison for an alleged conspiracy against the country's Islamist government.
The Turkish court had ruled Basbug was part of a terrorist conspiracy called "Ergenekon" which had sought to overthrow the government.
Many of the 275 defendants on trial for the plot, including generals, journalists and politicians, were also convicted of involvement and were sentenced to years and even decades in jail.
Basbug's conviction was later overturned and he was released in March 2014.
Hussain Muhammad Ershad
Lt Gen (retd) Hussain Muhammad Ershad, Bangladeshi army chief-turned-president, was convicted in 2000 for corruption in the Janata Tower Case.
He was arrested in 1990, released in January 1997 and convicted 11 years after his original arrest. Ershad publicly apologized in 2009 for all wrongdoings of the past and sought forgiveness from the masses.
Sarath Fonseka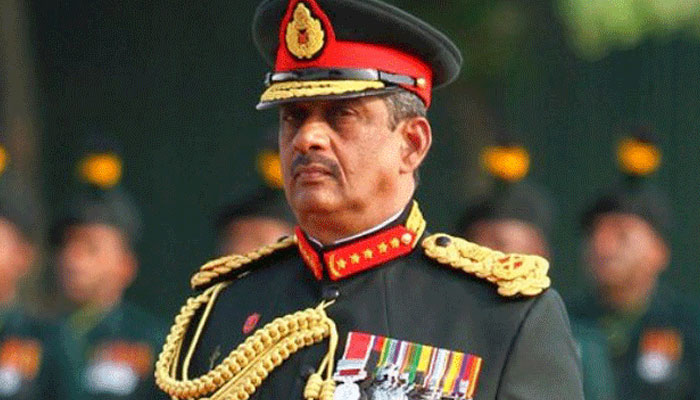 Sarath Fonseka, a former Sri Lankan army chief, was arrested on February 8, 2010 and court-martialed for committing military offences.
He had played an instrumental role in ending the 26-year Sri Lankan Civil War in 2009, defeating the militant Liberation Tigers of Tamil Eelam in the process.
He later had a public falling out with President Mahinda Rajapaksa and had unsuccessfully challenged Rajapaksa in the 2010 presidential election.
Sarath Fonseka had remained commander of the army from December 2005 to July 2009. After he was found guilty in the court martial, Fonseka was stripped of all military ranks on August 14, 2010 on the orders of President Rajapaksa.
The decorated general was publicly humiliated and stripped of his rank, pension and medals collected in a 40-year career. He spent two years in jail and lost the right to contest elections for seven years.
However, on March 23, 2015, the-then Sri Lankan government conferred the highest military rank of field marshal on Fonseka.
The then president Maithripala Sirisena conferred Fonseka with the title at a state ceremony in the capital and said he was unjustly treated by the previous government.
Manuel Noriega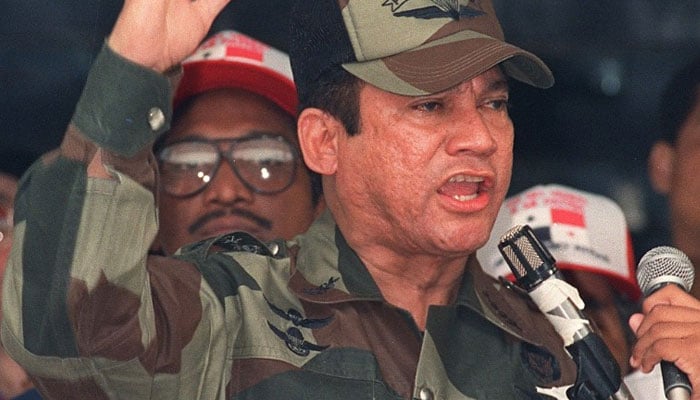 Gen Manuel Noriega, Panama's military ruler between 1983 and 1989, was removed from power and detained as a prisoner of war by the invading US Army.
After being flown to the United States, Noriega was tried on eight counts of drug trafficking, racketeering and money laundering in April 1992.
On September 16, 1992, Noriega was sentenced to 40 years in prison (later reduced to 30 years). Noriega's US prison sentence ended in September 2007 following the outcome of extradition requests from both Panama and France, for convictions in absentia on charges of murder and money laundering.
France was granted its extradition request in April 2010 and Noriega was subsequently found guilty by a French court. He was sentenced to seven years in prison in July 2010.