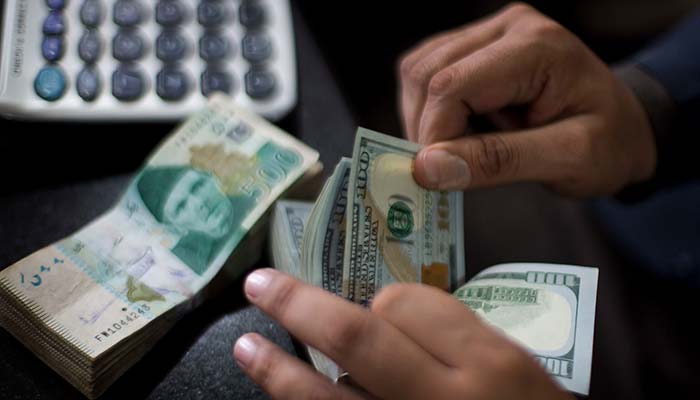 The rupee/dollar parity remained volatile throughput the outgoing week due to the spiraling political tensions between Washington and Tehran in the wake of the US assassination of a top Iranian general, reported The News on Sunday.
In the interbank market, the rupee broke the level of 155 against the dollar on Tuesday and Wednesday, but settled at 154.83 on Friday.
In the open market, the rupee traded in the band of 155.30 and 155.80 against the greenback.
Yaqoob Abubakar from Tresmark, an application that tracks financial markets, said the rupee/dollar parity saw some fluctuations due to rising geopolitical risks.
"The week closes on a positive note with the increase in Forex reserves by $3.4 million and some adjustment between the US and Iran," he said.
Abubakar expects the rupee to remain volatile in the coming weeks, but maintain the level of 154.80 to 155.10 against the dollar.
Some dealers don't see any immediate payment pressure on the local unit.
Higher foreign exchange reserves and improvement in the current account balance are expected to keep the rupee stable at the current levels, they said.