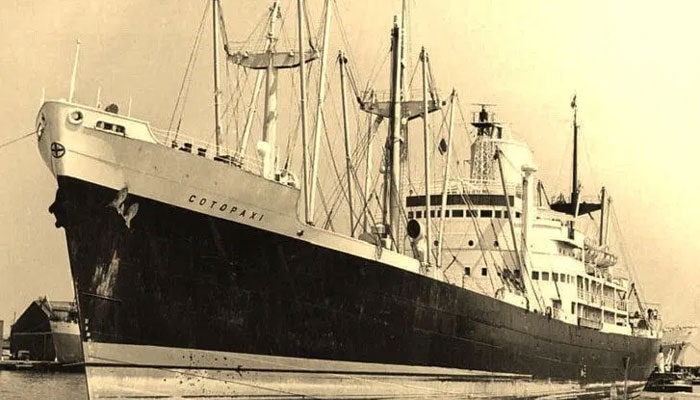 A ship that mysteriously vanished into the Bermuda Triangle almost a 100 years ago has been found by a group of marine biologists and researchers off the coast of Florida.
An American merchant steamer, the SS Cotopaxi, which sailed from South Carolina on November 29, 1925, mysteriously disappeared without a trace before reaching its destination in Cuba.
The ships disappearance, with 32 people on board, had became one of the most talked about legends associated with the Bermuda Triangle which is a loosely defined region in the west of the North Atlantic Ocean where many other ships and airplanes are said to have gone missing under strange circumstances.
A marine biologist, after almost 100 years of speculation and theories, located the wreckage around 35 nautical miles off the coast of St. Augustine, on Florida's northeast coast.
"The Cotopaxi was on a routine voyage," marine biologist and underwater explorer Michael Barnette told Newsweek.
"She was employed in the coal trade and so this was just another trip at the end of November of 1925. We know that on that voyage something happened because she delivered a mayday message early December saying she's in distress.
"And then that was it. They never found any wreckage. They never found any lifeboats, bodies or anything. The vessel just disappeared after that point. So we've been trying to determine what happened."
Barnette and his colleagues went through archives of Lloyd's of London, which had insurance records of SS Cotopaxi, and its voyage.
There they uncovered that the ship had sent a distressed message on December 1, 1925, two days after it sailed.
The signals were reportedly received in Florida, where a shipwreck, locally known as the "Bear Wreck", was identified to actually be the SS Cotopaxi.
The discovery will be featured in an episode of Shipwreck Secrets, a new Science Channel series, which is set to air on February 9.