Pakistan on Thursday confirmed that it has stopped signing contracts for transport and hoteling for Haj this year after a letter from the Haj minister of Saudi Arabia.
The Saudi government has asked Pakistan to not sign any agreement related to the upcoming Haj due to uncertain situation amid coronavirus pandemic that has claimed more than 20,000 lives across the world.
"We are closely monitoring the coronavirus situation and will inform you as soon as it gets better," reads the letter from Saudi Minister of Haj and Umrah Dr Mohammad Saleh bin Taher Benten to Religious Affairs and Interfaith Harmony Sahibzada Noor-ul-Haq Qadri.
Read also: Saudi Arabia tightens curfew, suspends inter-city travel

Haj ministry spokesperson, Imran Bashir Siddiqui, said the minister has discussed the matter with his Saudi counterpart who assured him that if possible, Haj would certainly be held.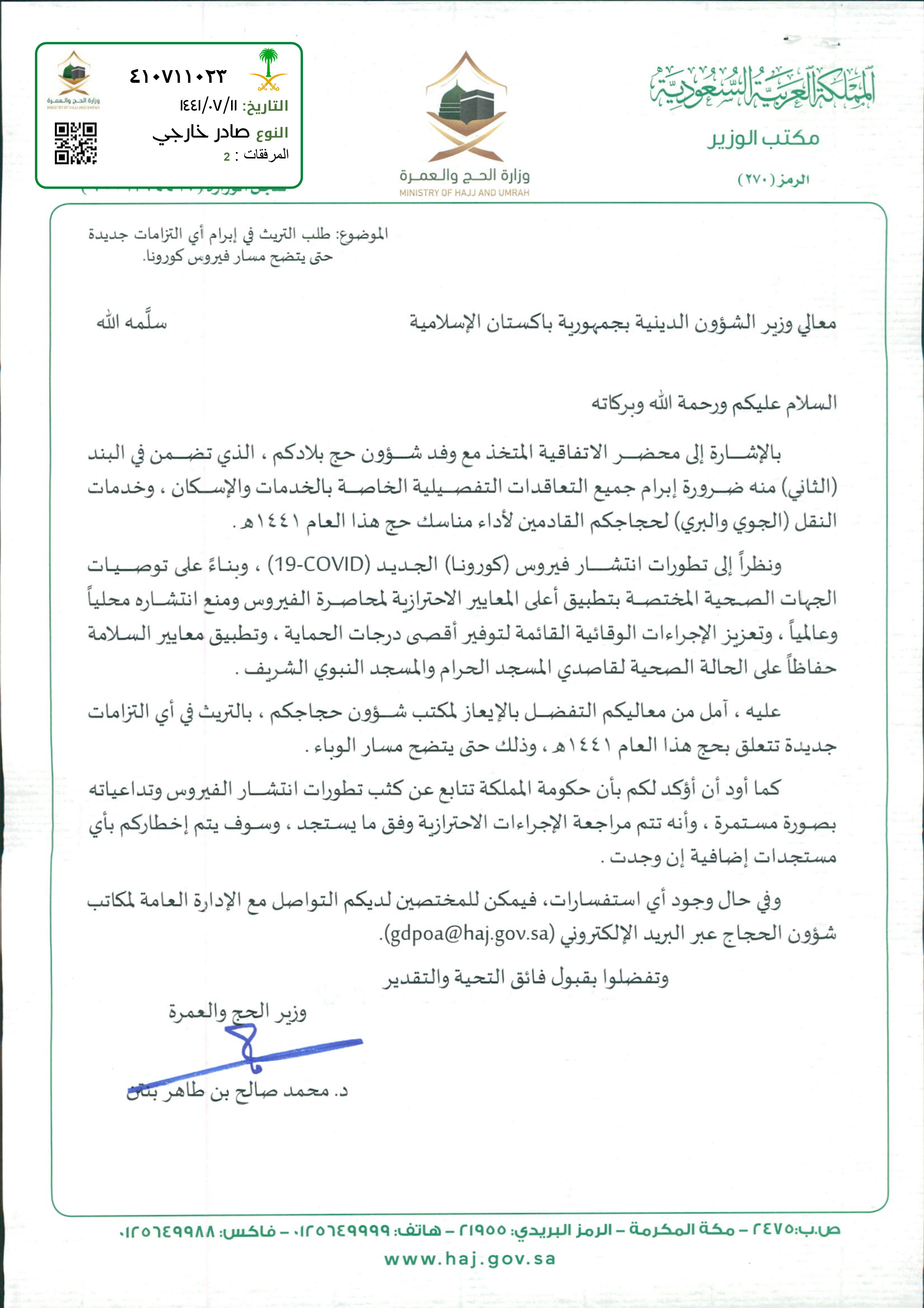 "The consultations are underway," he added.
Earlier in a statement, Qadri had said there is no truth in rumours viral on social media about Haj being postponed.
The Saudi government will announce suspension of Haj after consultation with other Muslim countries, however, such reports about the Haj were premature, he had said.
A total of 86,765 intending pilgrims were selected through general balloting out of 149,295 applicants.
The kingdom has already suspended Umrah and imposed restrictions to contain the epidemic.
On Thursday, the Saudi interior ministry announced it has further tightened travel restrictions between the country's 13 regions as the number of confirmed coronavirus disease (COVID-19) cases reaches 900.
The additional measures prevent entering and leaving the cities of Riyadh, Makkah and Madinah, with longer curfew hours imposed on all three cities.