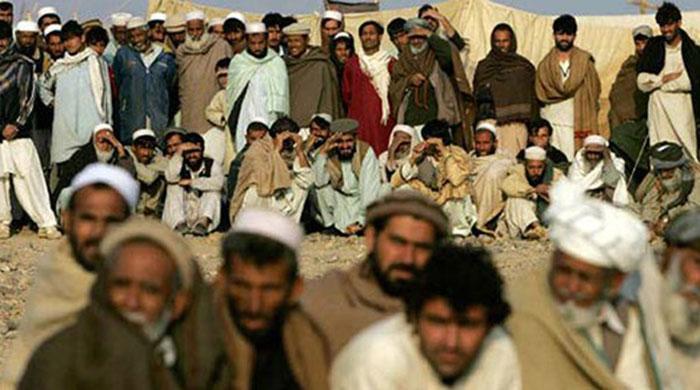 The United Nation Women and Pakistan's National Commission on the Status of Women has laid out a comprehensive brief on the impact of COVID-19 on genders in the country.

During the analysis, I raised attention about the adverse conditions of migrant women, specifically Afghan refugees, who continue to live in informal settlements throughout Punjab.
These families live in extreme poverty, lack hygiene and are engaged in informal, hourly work. Such conditions make these women, their children, and other family members, especially vulnerable to the deadly coronavirus, which mandates one to take extra cleanliness measures to protect themselves.
In refugee camps, women are traditionally not allowed to leave their homes. Neither do they have direct access to education or healthcare.
Related: PM Imran visits medical complex in Peshawar to review coronavirus measures
As Afghan refugees living in Pakistan lack identity documentations, and only possess Proof of Registration cards, they cannot benefit from the government relief schemes either.
During the lockdown put in place last month, schools and public health units are closed or overwhelmed, which means that these men and women have nowhere to turn for help. Even free schoolings, being provided by civil societies, have for now shut down.
This kind of access to health and education has taken years of effort to mobilise the refugee community.
Another grave implication will be on their livelihoods and income, since the male members and children engage as daily wagers and laborers. Over the years, local NGOs, civil society organizations and the United Nations High Commissioner for Refugees (UNHCR) have introduced several skill development programs for migrant communities. This too, has come to a halt.
Aside from refugees, the impact of the virus on transgenders also needs to be emphasized. Transgenders now have a reduced mobility for income generation activities. Their access to health and livelihood or financial empowerment is also low during the lockdown, as many still do not have CNICs. A large number of this community lives below the poverty line.
Earlier this month, Shehryar Khan Afridi, the minister of state for states and frontier regions, said that of the 2.8 million Afghan refugees in Pakistan, 80 per cent are daily wagers. While he also promised to provide ration and relief to the refugees, it is still unclear when the process will begin.
As for a refugees, every day matters, and every day can push them further into poverty and hunger.
— Alam is the founding member and secretary general of FACES Pakistan.