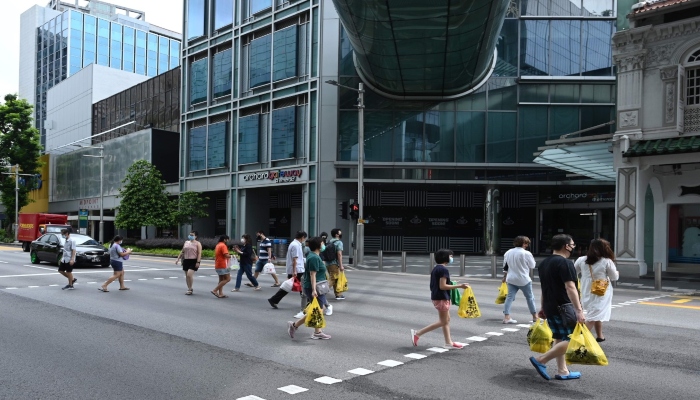 Southeast Asia, a close neighbour to China, has been hard hit by the COVID-19 lockdown.
The region, which relies heavily on tourism has also been severely affected by the airspace closures due to the measures to contain the virus spread.
According to a tally, more than 50,000 people have contracted the virus with over 2,000 fatalities.
Here's a look at how some countries in the region are easing the lockdown restrictions:
Malaysia
Malaysian Prime Minister Muhyiddin Yassin had announced that almost all economic sectors of the country will reopen on May 4 with certain conditions, reported the Strait Times.
"Beginning May 4, almost all economic sectors will be allowed to open with conditions. This is important as business and work are sources of income. If we are under MCO for too long, we will not get any income and this will have a bad impact on your finances," Yasin was quoted by the publication.
However, he had clarified that the sectors which involve large gatherings of people will remain closed.
The government has also introduced a conditional movement control order to reopen the businesses in the country.
Strait Times reported that under the order Malaysians have been barred from joining activities involving body contact such as football, rugby, night clubs, entertainment outlets, swimming at public pools, religious mass gatherings, exhibitions and Ramadan food bazaars.
But the authorities have allowed some sports activities like outdoor badminton, tennis, jogging, cycling, golf and running in small groups of not more than 10, said the publication.
The government has also decided to allow restaurants to resume operations if they can maintain physical distancing.
The publication reported that the reopening of schools and inter-state travel is yet to be approved.
According to Reuters, Malaysian government has also made it compulsory for employers to get the migrant workers they have employed tested for the coronavirus.
Malaysia has reopened its economy despite warnings as the country's prime minister said the country was losing 2.4 billion Ringgits daily due to the lockdown.
Singapore
The city state announced on May 2 that it will start easing down restrictions in a phased manner from, reported South China Morning Post.
According to Reuters, businesses such as home-based enterprises, laundry services and barbershops will be allowed to reopen from May 12. The nation has also announced that a week later, some students will be allowed to go back to schools in small groups.
According to the post, Singapore's health minister Gan Kim Yong Gan has stated that a set criteria will be considered to open up the businesses.
The publication quoted National development minister Lawrence Wong, who co-heads a multi-ministerial task force that deals with the virus, saying that Singapore will also look at whether these businesses are located in areas where there may be "higher risks of crowds gathering".
The wire agency reported that Singapore on May 6 announced that it will be providing temporary relief for property developers hit by disruptions to construction and home sales due to the COVID-19 pandemic amid disrupted supply chains and manpower shortages.
Also read: Invest in healthcare now to save lives later, says WHO as world struggles to tackle COVID-19

The measures include allowing developers to extend the completion time for projects and relaxation of a rule that penalises some firms for not building and selling homes in a timely fashion.
"The government will continue to ensure that prices for private residential properties remain broadly consistent with economic fundamentals," authorities said.
The authorities have also stated that they will use SafeEntry, a digital check-in system to log details of visitors and employees, extensively across the country to help with contact tracing as the lockdown eases.
Thailand
Thailand started reopening some businesses, such as outdoor markets, barbershops and pet groomers, from May 3 onwards, reported Reuters.
Thailand also ended a ban on the sale of alcohol which was in place since April 10 in a bid to discourage social gatherings.
"The new order, which will take effect on Sunday, means you can buy and sell liquor, beer, wine. You can buy from restaurants but only as takeaways. You can buy at convenience stores, supermarkets, anywhere in the country," Deputy Prime Minister Wissanu Krea-ngam told Reuters on May 1.
A government official announced on April 30 that the six categories that are allowed to open include small retailers, street food stalls and restaurants outside shopping malls, and parks and outdoor sports facilities.
However, the country has not allowed the reopening of department stores, movie theatres, gyms and spas, as well as most indoor sports venues, to ensure there are no large gatherings.