CHINA: A Chinese zoo has announced that the world's oldest panda Xin Xing, or "new star", has died at the age of 38 years due to multiple organ failure, Daily Mail reported Monday.

According to the publication, the female panda was over 130 in human years when she passed away on December 8 at the Chongqing Zoo in south-western China.
It is noteworthy that the panda was called "hero mother" as she reportedly had 153 descendants, including 36 of her own cubs.
The Chongqing Zoo announced her death nearly two weeks after it had happened; however, it remains unclear as to why the announcement came after a delay.
"On August 16 this year, Xin Xing celebrated her 38th birthday with a grand birthday party topped by a cake made with a chunk of ice and her favourite fruits," reported the publication.
Xin Xin was born in August 1982 in the Baoxing County of Sichuan Province in August 1982, according to the statement.

The elderly panda, in June 1983, was sent to the Chongqing Zoo, where she had spent 37 years and 6 months in captivity.
The statement mentioned that on October 21, 2020, the panda became lethargic and was unwilling to eat, and on the next day, it had difficulty in breathing and unsteady standing started to occur.
Two days later, on October 23, the panda began to experience bloating and constipation, the statement said, adding that experts from the China Conservation and Research Center for the Giant Panda and the First Affiliated Hospital of Chongqing Medical University to treat her, but their efforts did not cure her.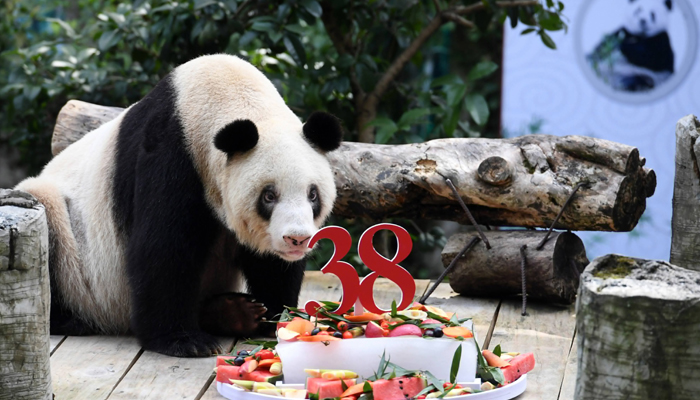 Despite all the efforts, the panda passed away on December 8, at 1:25 pm, the statement said.
It is pertinent to mention here that only one panda has lived, Jia Jia, lived as long as Xin Xing. The panda was put down at 38 at the Ocean Park Hong Kong.
In October 2016, the panda was put down "to prevent further suffering".