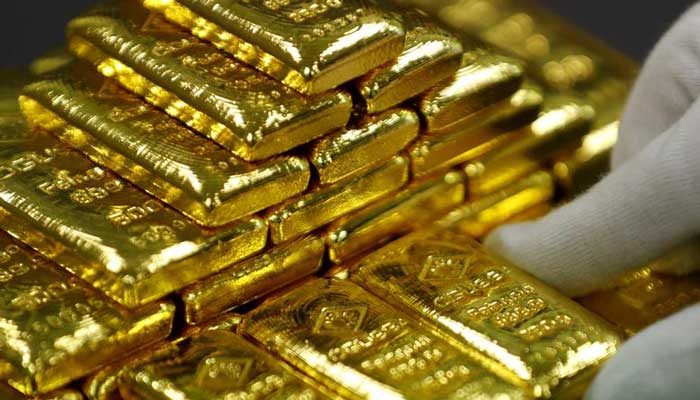 KARACHI: A single tola of 24-karat gold in Pakistan was sold for Rs112,000 on Wednesday, February 10, at the closing of the bullion market.
Read more: Gold rates in Pakistan on February 6
Likewise, 10 grams of 24k gold was sold for Rs96,022 at the closing of trading.
Meanwhile, 10 grams of 22k gold was traded for Rs88,020.
A day earlier the gold rates in the country had increased by Rs300. 
On the other hand the price of the precious metal had increased by $20close to $1,843/ounce in the international market.