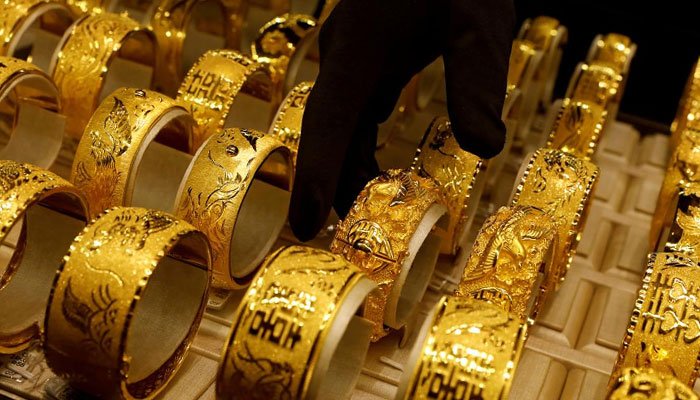 KARACHI: A single tola of 24-karat gold in Pakistan was sold for Rs111,800 on Thursday, February 11, at the closing of the bullion market.
Read more: Gold rates in Pakistan on February 10
Likewise, 10 grams of 24k gold was sold for Rs95,850 at the closing of trading.
Meanwhile, 10 grams of 22k gold was traded for Rs87,863.
The price of the precious metal decreased by Rs200/tola, according to the data released by the All Sindh Saraf Jewellers Association.
In the international market too, bullion rates lowered $2 to $1,841/ounce.