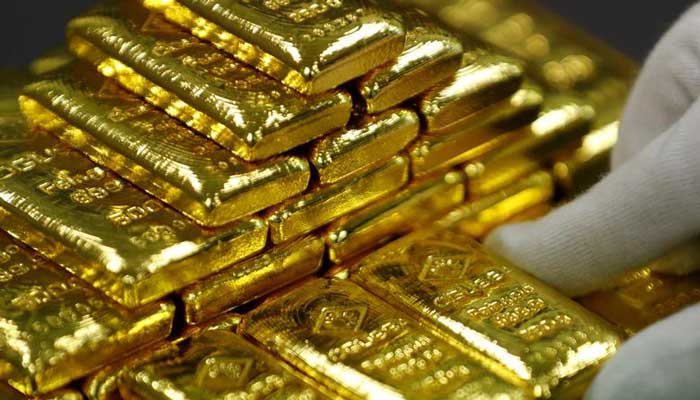 KARACHI: A single tola of 24-karat gold in Pakistan was sold at Rs106,300 on Friday, March 26, at the closing of the bullion market.
Likewise, 10 grams of 24k gold was traded at Rs91,135 after the price decreased by Rs472 while 10 grams of 22k gold was sold for Rs83,541.

Read more: Gold sold at Rs107,200 per tola in Pakistan on March 24
Meanwhile, the rate of 10-gram silver was Rs1,165.98.
In the international market, gold rates decreased by $6 to $1,724 per ounce.