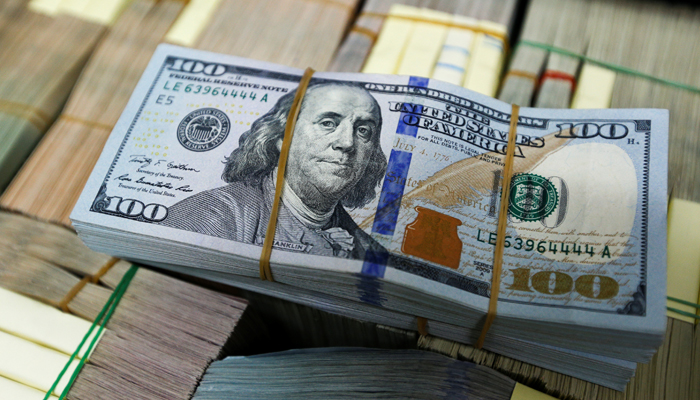 KARACHI: The State Bank of Pakistan (SBP) has received $2.75 billion under the International Monetary Fund's (IMF) allocation of Special Drawing Rights (SDRs), which have taken the foreign exchange reserves of the central bank to an all-time high of $20.14 billion.
According to data released by the central bank, its foreign currency reserves on August 27 stood at $20,145.6 million. The same reserves stood at $17,578.9 million on August 20.
After accounting for external debt payments, the SBP's reserves have increased by $2,567 million to $20.145.6 million due to the government's official inflows.
Overall, liquid foreign currency reserves held by the country, including net reserves held by banks other than the SBP, stood at $27,227.7 million.
Meanwhile, net reserves held by banks amounted to $7,082.1.
SDR allocation
The central bank had received $2.75 billion from the Fund under its new allocations for member countries to fight against COVID-19 challenges.
Pakistan was due to receive the amount on August 23 from IMF's general allocations of $650 billion, which had been approved to boost global liquidity amid the coronavirus pandemic across the globe.
The amount was directly transferred to the SBP, which has further improved the country's foreign exchange reserves.
The Board of Governors of the IMF had approved a general allocation of SDRs equivalent to $650 billion on August 2, 2021.
According to an IMF statement, the allocation would benefit all members, address the long-term global need for reserves, build confidence, and foster the resilience and stability of the global economy.
It would particularly help the most vulnerable countries struggling to cope with the impact of the COVID-19 crisis.