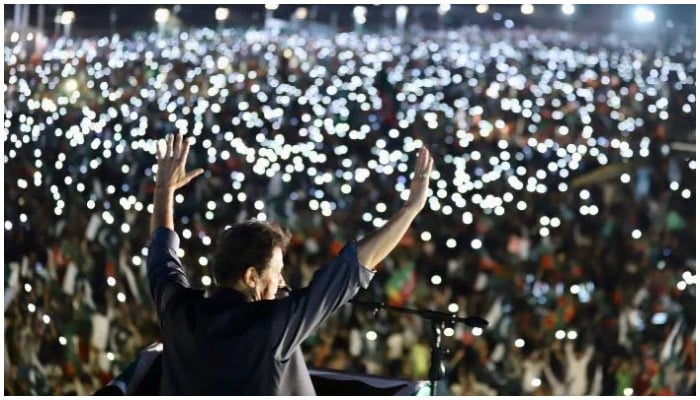 Former prime minister Imran Khan on Friday thanked the people of Lahore for their massive support exhibited Lahore jalsa held on Thursday night.

Taking to Twitter, Imran Khan claimed that Lahore jalsa was the biggest of the rallies he has addressed in his 25-years of political career.
He also lauded the crowd for being the "most responsive and passionate audience".
"Thank you Lahore for the massive support & the biggest jalsa in my 26 years in politics; and the most responsive and passionate audience," Imran wrote.
The PTI chairman launched the nationwide mass contact campaign right after his ouster from the office of the prime minister of Pakistan. PTI has held four successful public gatherings in the federal capital, Karachi, Lahore and Peshawar, pulling out mammoth crowds in each rally.