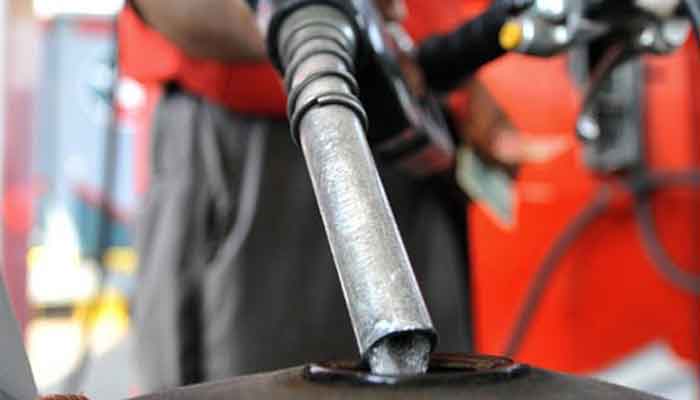 POL prices expected to come down from October 1.
Diesel prices may be slashed by Rs15.
Petrol prices may be cut by Rs5.
---
The prices of petroleum products are likely to come down up to Rs15 from October 01 due to a sharp decline in rates of POL in international markets, industry sources said on Tuesday.
The sources confided that diesel price may be slashed by Rs15 while petrol price may come down by Rs5 for the next fortnight, as per the estimates calculated by oil industry experts.
They said that the new price would be calculated on the basis of the oil rate in the international markets till September 29.
"If the government chose to maintain the petroleum levy at the current ratio then the POL prices will decline," they added.
Under an agreement with the International Monetary Fund (IMF), the government has to collect a levy on petroleum products.
According to a notification issued on September 01, the imposition of petroleum levy on petrol stands at Rs37.50 per litre and on diesel at Rs7.50 per litre.

Current POL prices
The government increased the price of petrol from Rs235.98 to Rs237.43 on September 21 but kept the price of High-Speed Diesel (HSD) unchanged at Rs247.43.
The price of kerosene was slashed by Rs8.30 from Rs210.32 to Rs202.02 and the price of light diesel oil was reduced by Rs 4.26 from Rs201.54 to Rs197.28.