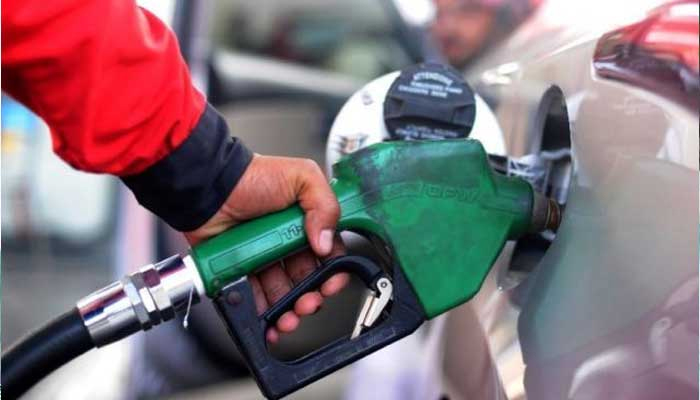 ISLAMABAD: The Oil and Gas Regulatory Authority (OGRA) has issued a clarification on the news related to the shortage of petrol and diesel in the country.
Taking to Twitter OGRA Spokesperson Imran Ghaznavi said Sunday that there "is ample stock of petrol and diesel" in the country. "OGRA strongly denies reports of shortage of petrol and diesel in the country."
He added, "Sufficient stocks of petrol and diesel are available across the country. OGRA strongly rebuts the speculations on petrol/diesel shortages. Useable stocks in the country are good enough for 17 days of petrol and 32 days of diesel."
The OGRA spokesperson also said that another 80,000 metric tons of petrol ships and another 90,000 metric tons of diesel ships are at berth/outer anchorage and that local refineries were fully functional in ensuring that the demand for petroleum products was met.

Elaborating on this in the Twitter thread, he said: "Furthermore, ships carrying 80,000MT petrol (MS) and 90,000MT HSD (diesel) are at berth/outer anchorage. The local refineries are also operational and playing their due role in meeting the demand for petroleum products."
Credit hurdles
The News International reported Saturday that fears regarding the supply of petroleum were beginning to sprout in the oil industry.

The chain of petroleum products would take six to eight weeks to normalise in the country if it was compromised on the basis of the refusal of banks to settle letters of credit (LCs) for the import of crude and petroleum products, the oil industry feared on Friday.
These fears were expressed by the Oil Companies Advisory Council (OCAC) – the representative body of refineries and oil marketing companies (OMCs) — on Friday to the Ministry of Finance.
The OCAC sought the ministry's intervention in the matter after its members started facing issues in the settlement of LCs. This occurred despite the fact that oil imports have been put in the list of essential items for opening and settlement of credit letters.
The OCAC, referring to challenges being faced by the OMCs and refineries in the opening of LCs for the import of petroleum products, noted that Pakistan has an energy deficit, and in order to fulfil energy demand, approximately 430,000 tons of Mogas, 200,000 tons of high-speed diesel and 650,000 tons crude oil was imported on a monthly basis at a cost of around $1.3 billion through the opening of LCs.
However, currently, the industry was facing severe challenges in opening and confirmation of credit letters, which has caused delays in multiple cargoes and a few cancellations as well, it said.
The OCAC pointed out that the situation has severely deteriorated during the current month as banks were declining LC establishment to industry members.
"If LCs are not established on a timely basis, critical imports of petroleum products would be impacted which may lead to a fuel shortage in the country," the OCAC added.