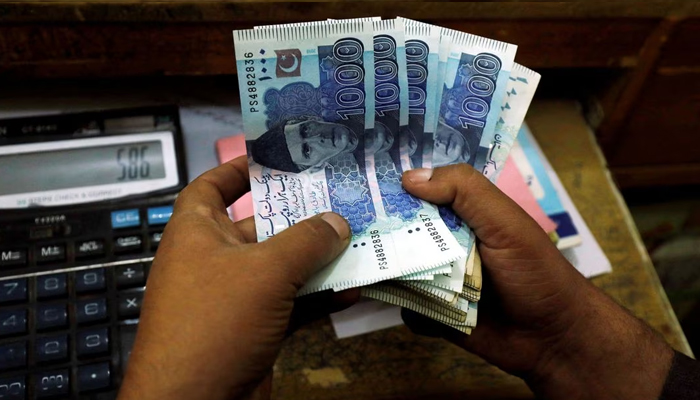 Total imports in December decline by 36%.
Exports fall by 18% in the same month under review.
During 1HFY23, deficit decreases by 60% to $3.7bn.
---
Pakistan's current account deficit — the gap between the country's higher foreign expenditure and low income — in the last month of the calendar year 2022 shrank by more than half the level a year earlier as the coalition government-imposed restrictions on imports turned fruitful for the economy.
The current account deficit stood at $400 million in December after a whopping decline of 78%, the State Bank of Pakistan (SBP) said Wednesday. Compared with $1,857 million in the same period of 2021 the deficit shrank primarily due to a dollar-shortage-driven decline in total imports as the country faces its worst economic crisis.
Total imports during the period under review declined by 36% year-on-year, while total exports and remittances also decreased by 18% and 19% on a yearly basis, respectively.
With the current account balance being an important indicator of Pakistan's economy, a widening deficit leads to an outflow of US dollars, which puts pressure on the currency that has continued to struggle against the greenback.
However, the significant drop in imports through administrative controls to manage the rapidly depleting foreign exchange reserves has aided the government's agenda to curb import bills while negatively impacting businesses.
Almost all industry players are complaining about the persistent delay in the import of raw materials and have been shutting down businesses or cutting costs by laying off staff to survive during these tough times.
"It's [the contraction in the current account gap] mainly due to a fall in the trade deficit," said Fahad Rauf, head of research at Ismail Iqbal Securities. Import reduction had mainly come from lower petroleum imports (benefit of lower global prices), and the absence of wheat imports, he added.
The country is already struggling to boost its foreign exchange reserves, with the SBP-held reserves currently standing at $4,343.2 million – at its lowest level since February 2014.
During the first half (July-December) of the ongoing fiscal year 2022-23, the current account deficit decreased by 60% to $3.7 billion compared to a deficit of $9.1 billion registered during the same period last fiscal year.