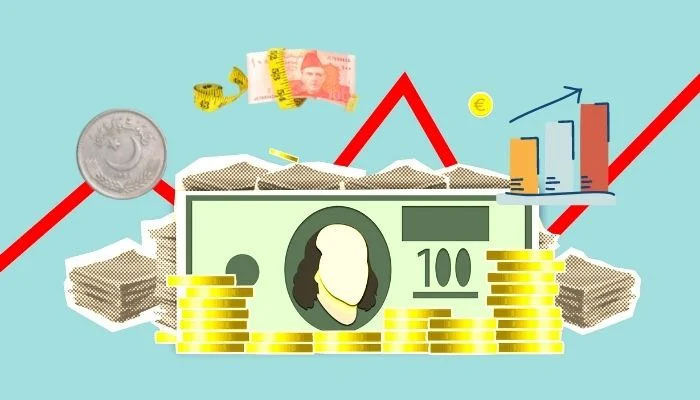 Blackouts, severe foreign currency shortage making it difficult for businesses to operate, claims report.
Planning Minister says Pakistan has "drastically" reduced imports.
"If Pakistan complies with IMF conditionalities there will be riots."
---
British publication Financial Times has warned that Pakistan's economy is at risk of collapse with the government's "failure to revive" an International Monetary Fund (IMF) deal.
According to the report, rolling blackouts and a severe foreign currency shortage are making it difficult for businesses to continue operations.
Shipping containers full of imports are piling up at ports as the buyers are unable to secure the dollars to pay for them, it added.
"Associations for airlines and foreign companies have warned that they have been blocked from repatriating dollars by capital controls imposed to protect dwindling foreign reserves. Officials said that factories such as textile manufacturers were closing or cutting hours to conserve energy and resources. The difficulties were compounded by a nationwide blackout on Monday that lasted more than 12 hours," reported the UK newspaper.
"Already a lot of industries have closed down, and if those industries don't restart soon, some of the losses will be permanent," founder of Macro Economic Insights Sakib Sherani said.
The Financial Times citing analysts reported that Pakistan's economic situation is "becoming untenable", and maybe in a similar situation as Sri Lanka if the situation persists. The publication also warned that if the "situation persists" then the country may default in May.
"Every day matters now. It's simply not clear what the way out is," said Abid Hasan, a former adviser to the World Bank. "Even if they get a billion [dollars] or two to roll over . . . things are so bad that it's going to be just a Band-Aid at best."
Planning Minister Ahsan Iqbal told the FT that the country had "drastically" reduced imports in an attempt to conserve dollars.
"If we just comply with the IMF conditionalities, as they want, there will be riots in the streets," Iqbal said.
"We need a staggered programme... The economy and society cannot absorb the shock or cost of a front-loaded programme."