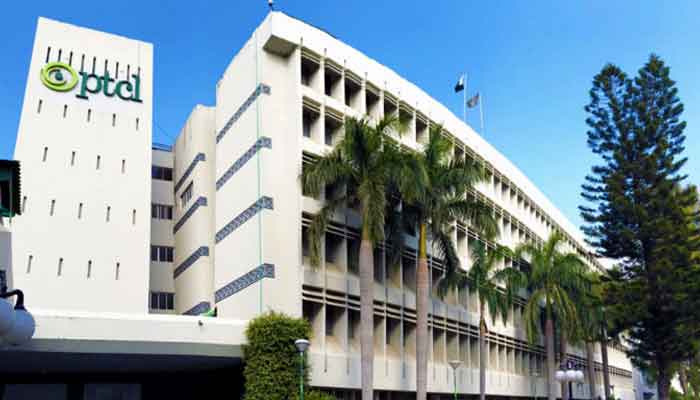 PTCL is interested in buying Telenor with management control.
Etisalat to give guarantees for commercial loans.
PTCL will possess two subsidiaries operating in Pakistan — Ufone and Telenor — if the deal is done  

---
ISLAMABAD: The Pakistan Telecommunication Company Limited (PTCL) is ready to unleash its non-binding offer to acquire Telenor Pakistan, which is a cellular and digital services provider, The News reported Tuesday.
The telecommunication company is eyeing to buy Telenor at a possible price range of $800 million to $1.2 billion. 
The PTCL's board of directors, which gave a nod to acquiring majority shares of Telenor, is interested in buying the cellular company with management control.
Etisalat, the PTCL's parent company, will give guarantees to raise commercial loans for making this deal done. 
Payment in dollars
Telenor's management has asked for making payment in US dollars so arrangements will have to be finalised before moving ahead toward a binding offer to accomplish the deal.

Top official sources confirmed to The News on Monday that the PTCL's interest had been conveyed to Prime Minister Shehbaz Sharif that they were interested in acquiring the shares of Telenor Pakistan. 
If both parties agree to the non-binding offer, then the PTCL will give its offer to accomplish this transaction, said the sources.
There are some issues that require settlement, as Etisalat has made a request to the government that they will be ready to pay the amount of the deal in dollars outside Pakistan keeping in view the lingering dollar liquidity crunch being experienced in the country.
Outstanding issues
There are some other outstanding issues as well, especially Etisalat has to pay an outstanding amount of $800 million on account of PTCL privatisation which could not solve since 2005-6.
There are outstanding issues of transferring land in the name of Etisalat in different parts of the country. Thirdly the PTCL's employees' issues also remain unresolved so all outstanding issues would have to be settled to strike this deal.
If the deal is done, then the PTCL will possess two subsidiaries operating in Pakistan — Ufone and Telenor Pakistan. 
Ufone's balance sheet does not allow it to acquire another major stakeholder in the market so Etisalat is ready to play its role in finalising this expected deal.

If the binding offer is given by the PTCL, then the Economic Coordination Committee of the cabinet and federal cabinet will have to grant approval because the Government of Pakistan also possesses shares in PTCL.
Dar chairs meeting on telecom sector 
According to an official announcement made by the Ministry of Finance Monday night, Federal Minister for Finance and Revenue Senator Mohammad Ishaq Dar chaired a meeting on the telecom sector.
Federal Minister for IT and Telecommunication Syed Amin Ul Haque, Federal Minister for Law and Justice Senator Azam Nazeer Tarar, Secretary Finance, Secretary Privatisation and Secretary IT & Telecom participated in the meeting.
The meeting discussed the telecom sector in general and PTCL in particular. 
Dar emphasised that the nominee directors of the government on the PTCL board must make active contributions for the best possible performance of the telecommunications company.