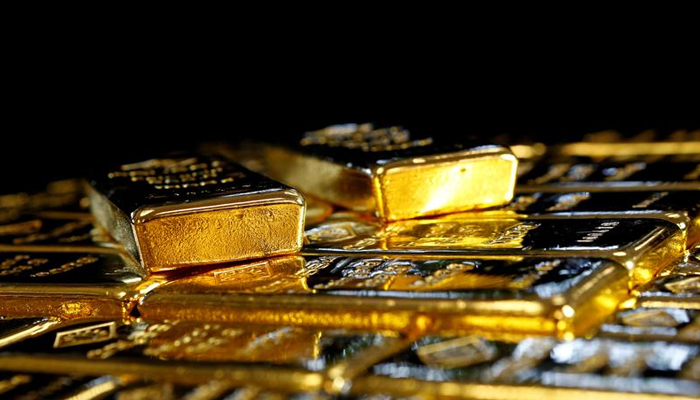 Gold price decreases by Rs200 per tola.
Silver prices remain stable in local market.
In int'l market, gold claws back some ground.
---
Gold prices in Pakistan ended flat as the majority of safe-haven investors preferred to hedge their bets amid economic uncertainties, especially those arising from dried-up foreign reserves and a devaluing local currency.

Data released by the All-Pakistan Sarafa Gems and Jewellers Association (APSGJA) showed that the price of gold (24 carats) decreased by Rs200 per tola and Rs172 per 10 grams to settle at Rs204,300 and Rs175,154, respectively.
The fall comes after gold lost Rs4,000 per tola in the last session on Friday. The yellow metal market was mostly bullish last week.
However, as Pakistan imports gold, the precious commodity might get dearer as the State Bank of Pakistan-held reserves stand at a record low of $3,086.2 million, enough to cover imports of less than one month.
In the international market, gold regained some ground as investors snapped up bullion after prices slid to a one-month low, betting on firm safe-haven demand.
Spot gold rose $5 to $1,870 per ounce, after hitting its lowest level since January 6.
Meanwhile, silver prices in the domestic market remained stable at Rs2,250 per tola and Rs1,929 per 10 grams, respectively.