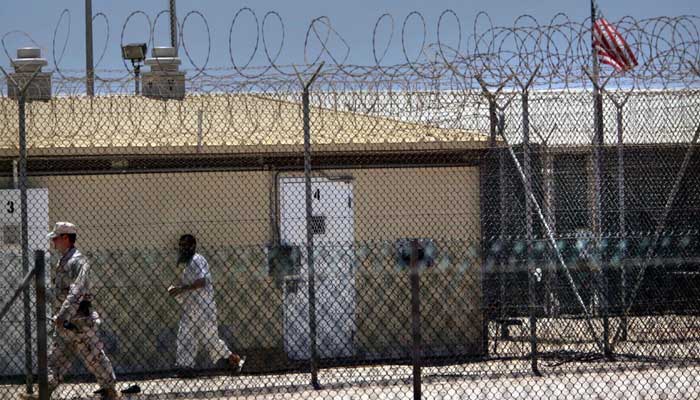 WASHINGTON: The United States announced the release Wednesday from the Guantanamo military prison of a Saudi engineer seized over two decades ago as a suspect in the September 11, 2001, Al-Qaeda attacks but never charged.

Ghassan Al Sharbi, 48, was detained with an Al-Qaeda associate in March 2002. He was targeted because he had studied at an aeronautical university in Arizona and had attended flight school with two of the Al-Qaeda hijackers in the 9/11 plot.
The US military had weighed charges against Sharbi and several others but dropped them in 2008.
Yet it continued to hold him as an enemy combatant in the military prison in the US Navy's base at Guantanamo Bay, Cuba and his status remained in limbo — he was never charged but not approved for release, either.
But in February 2022 the Pentagon's Periodic Review Board, which deals with Guantanamo release petitions, ruled that the native of Jeddah, Saudi Arabia, could be released.
It said he had no leadership or facilitator position in Al-Qaeda and was compliant in detention - after he was years earlier viewed as a hostile prisoner.
It also said he had unspecified "physical and mental health issues."
The 2022 decision indicated he could enter into Saudi Arabia's longstanding rehabilitation programme for radicals, which seeks to slowly change their viewpoint while ensuring they will be monitored as they return to society.
The review board said in a statement Wednesday that it recommended that Sharbi be transferred to Saudi custody "subject to the implementation of a comprehensive set of security measures including monitoring, travel restrictions and continued information sharing."
With Sharbi's release, 31 detainees remain at Guantanamo, down from a peak of nearly 800.
Of them, 17 are eligible for transfer and the Pentagon and State Department are seeking countries to accept them.
Another three are eligible for a Periodic Review Board review, while nine are facing charges under military commissions and two have been convicted in such commissions.