There are times when you don't want to engage with someone on WhatsApp but also want to read their messages without letting the sender know or the message being marked "seen". 
But did you know that there is actually a way of doing so? Let's take a look at it. 
You can read some part of the message in the pop-up notification but more often than not, there seems to be no way of reading the whole message.

While the most common way to do this is to turn off read receipts, some people don't want that option because that means you can never know if the other person read your text too.
So, there is a workaround, but it is only available on Android phones. According to LaptopMag, the trick is not new, but for some reason, many people still do not know about it.
Following are the steps on how to read WhatsApp messages without the sender knowing you read them:
1. Press the WhatsApp app logo and hold.
2. Widgets will appear as you do that. Tap on Widgets.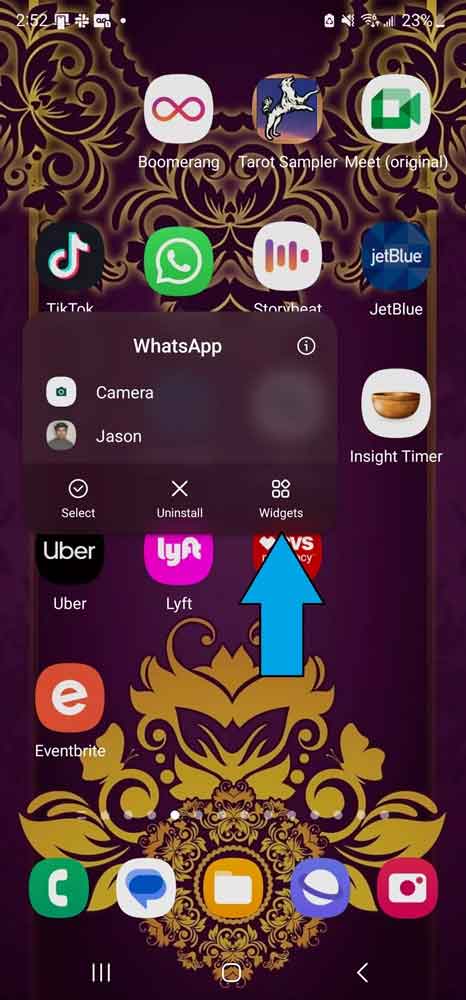 3. As Widgets open, tap on the 4 x 2 Widget and hit Add.

4. Once you do that, you should be able to find the new WhatsApp widget on your home screen.
As seen in the image, the next time someone sends you a text on WhatsApp, you can see the whole thing with the WhatsApp widget. Since you're not even opening the app, the sender will never know if you have read the message.