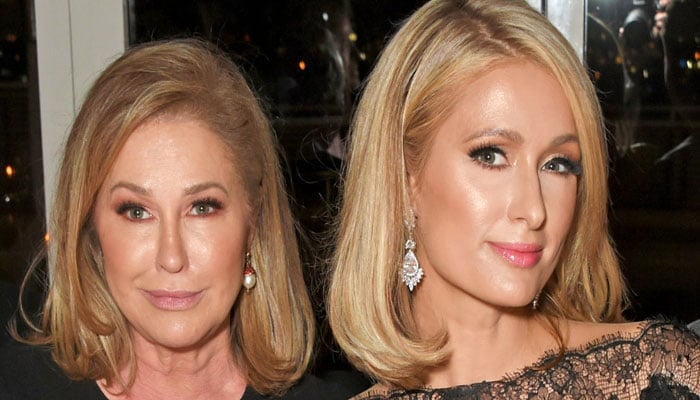 Paris Hilton's mother Kathy Hilton opened up about meeting her grandson phoenix for the first time.
The Real Housewives of Beverly Hills star recalled the time when her daughter Paris surprised her with the news of welcoming a baby boy via surrogacy.
"I was in shock, I was in complete shock," Kathy told Extra in an interview published Friday. "We didn't have our Christmas together because she was working out of the country. [Paris] said, 'I have a surprise for you,' and it was my Christmas present. Then she waited a few minutes and goes, 'I have one more surprise for you.' "
"I thought maybe it's a puppy because my husband and I lost my dog," Kathy shared. "Anyway, she walks in, blanket falls down, and I just go, 'Who is this? What is this?' "
Paris, 42, told Rolling Stone that, after presenting her mom with a blue Chanel bag, "I was holding the baby on my shoulder with a blanket over him, and then I just sat down. She's like, 'What is that?' And I was like, 'A baby … meet your grandson.' She's like, 'Is this yours?' And she starts crying. She's like, 'Let me hold him. He's the most beautiful baby I've ever seen in my life. Oh, he's so beautiful.' She was just in tears."