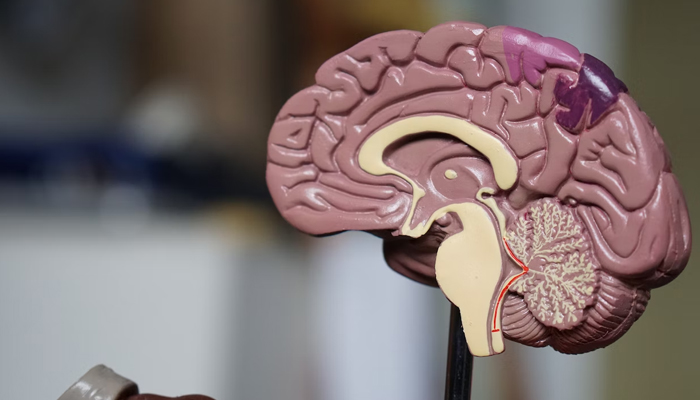 A recent study published in Acta Neuropathologica has found that eyes can be a good source to determine if a person is living with Alzheimer's or any cognitive disease, according to CNN.
The study has observed how the eye can help identify people who are living with Alzheimer's before any symptoms start to appear.
Dr Christine Greer, director of medical education at the Institute for Neurodegenerative Diseases in diBoca Raton, Florida, believes that the eye can provide us insights about the brain and one can observe the nervous system by looking at the optic nerve and retina.
Dr Richard Isaacson, an Alzheimer's preventive neurologist, maintained that the disease begins in the brain long before its symptoms and if it is identified in its early stages, people can opt for a healthy lifestyle, controlling "modifiable risk factors, like high blood pressure, high cholesterol and diabetes."
The study examined the retina and brain tissue samples donated by 86 people over 14 years with different mental diseases and compared them with people having normal and mild cognitive functions including those living with Alzheimer's disease.
The study found a significant factor of Alzheimer's disease — beta-amyloid — in people with both Alzheimer's and early stages of mental impairment.
Microglial cells — which maintain and repair cells and clear beta-amyloid from the retina and brain — decreased by 80% in people with cognitive complications, the study found.
Senior author of the study Maya Koronyo-Hamaoui, a professor of neurosurgery and biomedical sciences at Cedars-Sinai in Los Angeles said: "Our study is the first to provide in-depth analyses of the protein profiles and the molecular, cellular, and structural effects of Alzheimer's disease in the human retina and how they correspond with changes in the brain and cognitive function".
She also added: "These changes in the retina correlated with changes in parts of the brain called the entorhinal and temporal cortices, a hub for memory, navigation and the perception of time."
Isaacson was of the view that inflammation signs were [also] seen, which may be an equally important factor in pinpointing the growth of the disease.
He also said the eye tests can prove helpful in "early diagnosis and treatment" in those people with no apparent symptoms.
The study highlighted that the inflammation in cells and degeneration of tissues in the nearby retina help to predict cognitive status.