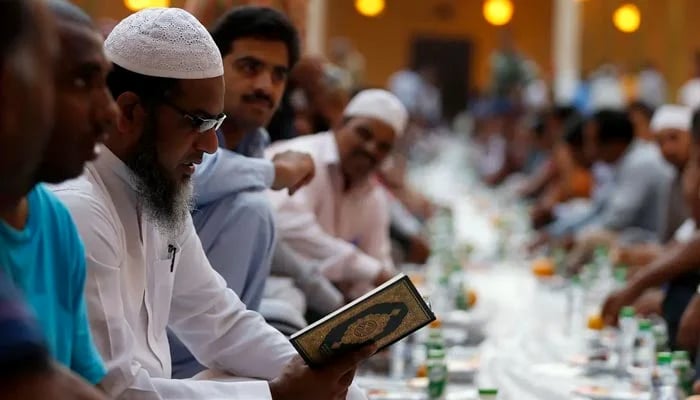 Saudi Arabia on Sunday strongly condemned the abhorrent act of the desecration of the Holy Quran during the holy month of Ramadan by an extremist group in Denmark in front of the Turkish embassy in Copenhagen.
In a statement, the Ministry of Foreign Affairs of the Kingdom stresses the need to consolidate the values of dialogue, tolerance and respect, and rejects everything that would spread hatred, extremism and exclusion.
Earlier, notorious anti-Islam activist Rasmus Paludan, a Danish-Swedish dual national, first burnt a copy of the holy book near a mosque in the Danish capital and then a second copy outside the Turkish embassy on January 27.
Strongly condemning the senseless and deeply offensive act of desecration of the Holy Quran in Denmark, Pakistan had urged the international community to take steps to prevent such hateful and Islamophobic acts.
In a statement, Foreign Office spokesperson Mumtaz Zahra Baloch had said, "This repetition of the vile act leaves little doubt in the minds of Muslims around the world that freedom of expression is being blatantly abused to spread religious hatred and incitement to violence."
"We urge them to be mindful of the sentiments of the people of Pakistan and Muslims around the world and take steps to prevent such hateful and Islamophobic acts," she had added.
The spokesperson also called into question the legal framework behind which the Islamophobes hide and spread hatred with impunity.
At a time when there was an increasing need for inter-faith harmony and mutual respect for peaceful coexistence, the international community could not turn a blind eye to these hatemongers, she had added.