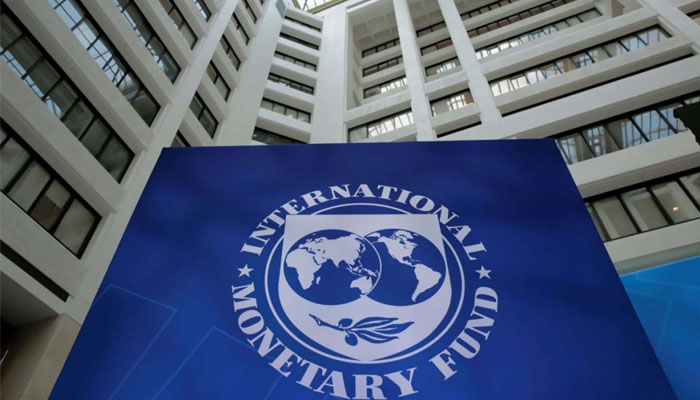 Pakistan inches towards signing agreement with IMF.
Ishaq Dar likely to visit UAE next week.
Half-baked petrol subsidy making things difficult for govt.
---
ISLAMABAD: The International Monetary Fund (IMF) has conveyed to Pakistan that it has received confirmation from Saudi Arabia on $2 billion in additional deposits, rekindling hopes of an early signing of the agreement.
Islamabad has been negotiating with the IMF since the end of January for the release of $1.1 billion from a $6.5 billion bailout package agreed upon in 2019. To unlock the funding, the government has cut back on subsidies, removed an artificial cap on the exchange rate, added taxes and raised fuel prices.

However, assurances from friendly nations for additional funds have delayed the agreement.
Sources confirmed to The News on Wednesday that the lender had informed the Pakistani authorities about the development and the Fund staff seemed largely satisfied with the latest confirmation.
"Now the Saudi authorities are all set to make a public announcement, probably during the upcoming visit of Prime Minister Shehbaz Sharif to the kingdom," the report stated.
The Saudi envoy in Pakistan had also hinted recently during an interview that his country had always supported Pakistan in critical situations and good news would be shared soon.
"Now all eyes are focused on the UAE for getting confirmation on another $1 billion deposit from them, which may pave the way for striking the staff-level agreement (SLA) with the IMF," the sources said.
Finance Minister Ishaq Dar is likely to visit UAE on his way to the US where he is expected to hold talks on the release of funds.
Petrol subsidy
However, there was still another stumbling block in the way of signing the SLA with the IMF as the Ministry of Petroleum, in consultation with the PM Office, had announced an unplanned cross-fuel subsidy for owners of motorcycles and cars up to 800cc, which needed to be scrapped at this stage.
The government, according to the sources, has not yet withdrawn the proposed cross-fuel subsidy, which cannot be implemented in a half-baked manner.
Such schemes were considered in the past during the tenure of former finance minister Shaukat Tarin and even during the era of the PDM-led government when Miftah Ismail had the charge of the Ministry of Finance.
Even Miftah Ismail had allocated Rs48 billion on the eve of the last budget in the name of Sasta Petrol, but it could not be implemented because such schemes could not be designed properly.
The announcement of a half-baked cross-fuel subsidy had provided an excuse to the IMF for delaying the SLA signing, as they were still raising questions for getting more details to ascertain how the scheme was going to be implemented in a transparent manner.