Kanye West's latest fashion statement has quickly become a joke on Twitter.
Recently, the fashion mogul was seen donning skin-tight black leggings and a full-sleeve Sharp Umbro shirt paired with his Yeezy brand's Not Too Sole-full shoes.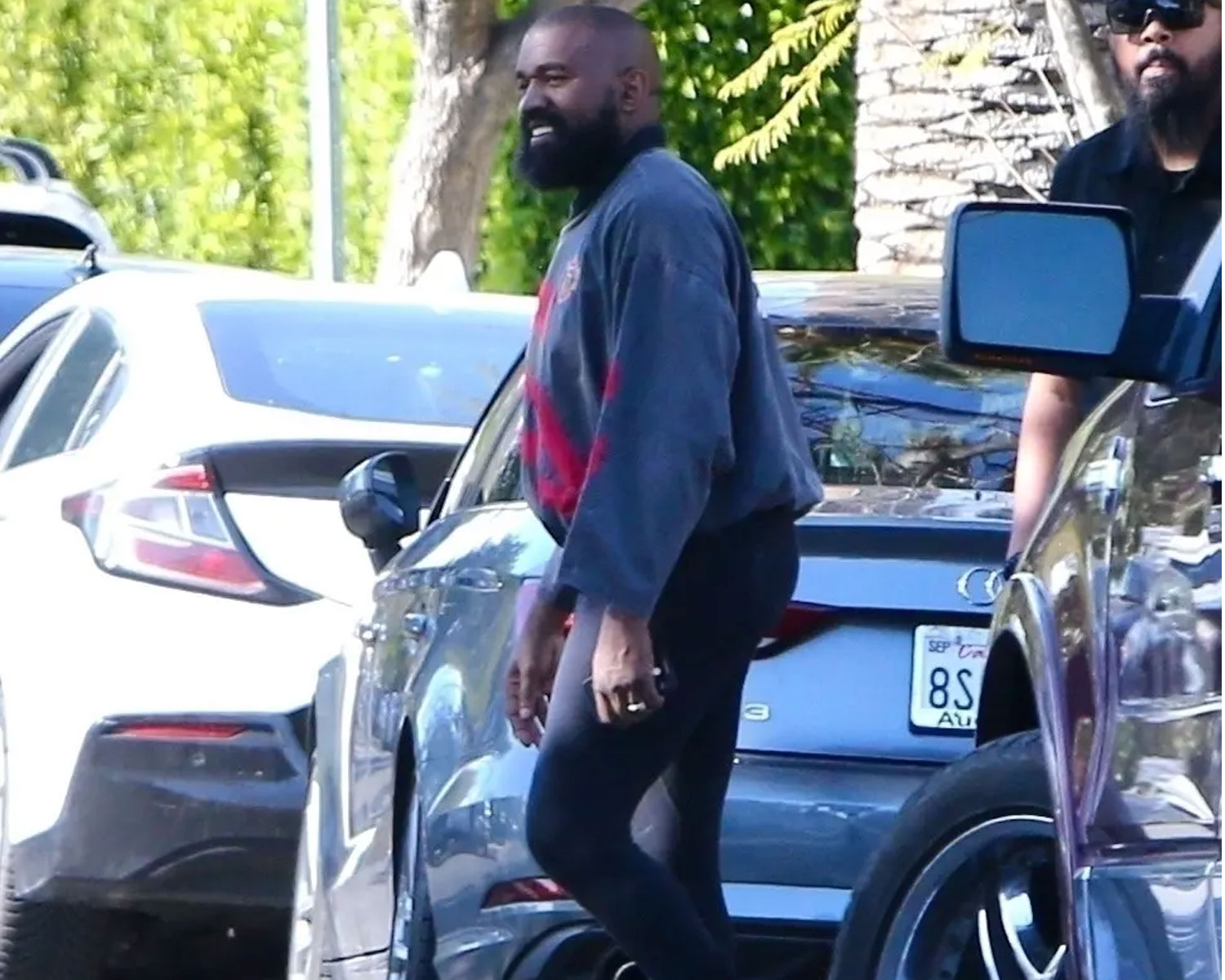 He was spotted wearing his wild-style dress along with his wife, Bianca Censori, who also matched his quirky outfit with sporting a cream tank top with white skin-tight pairing with long black boots and white angel wings attached to the back.
On Tuesday, the pair visited the 45-year-old warehouse on Melrose Avenue in Los Angeles.
The recent warehouse visit highlights the Grammy winner's efforts to make his comeback in the fashion world as he set to launch Yeezy Season 2023 — his first collection after the antisemitism controversy.
However, the social media had a field day over West's eccentric fashion choice.
"He is wearing SKIMS?" one user commented.
"Not Yeggings," another chimed in.
"It's giving scuba flipper realness," another cracked.

In other news, West is giving Adidas restless nights after enduring losses of billions after his divorce from the company.
Now, the company's investors are aiming at the brand, claiming the former was fully aware of Ye's problematic behavior for years but did not take action.
In their lawsuit against the sportswear giant, the shareholders alleged that it turned a blind eye to the rapper's erratic attitude while "routinely ignoring" his behavior since 2018