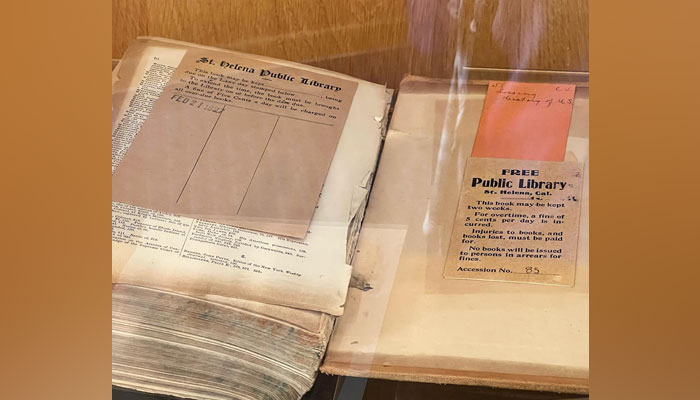 People usually borrow books from libraries and take months to return them back, but St Helena Public Library in California said a man has returned a book after nearly 100 years.
The book A History of the United States, by an American historian Benson Lossing, is believed to have been published in 1881.
The book was a loan from the library in California with a mentioned return date of 21 February 1927, however, a man turned up and returned the book just a few days ago.
The details of the man who left the book were not known.
According to library director Chris Kreiden, he owed no money to the library as it has not used fines since 2019.
If there were a fine, the man would have had to pay $1,756 (£1,413) following the library's old nickel-a-day penalty (4p).
Inside, the library's original note remains intact pertinently, saying: "This book may be kept for two weeks" and "injuries to books, and to books lost, must be paid for".

The fantastic story was posted on the St Helena Public Library Instagram page. The book in the post can be seen in a glass case, with tattered pages preventing further damage.

The post read: "How amazing is this! 96 years ago someone checked this book out from our library. It just goes to show, it's never too late to return your library book. The book is on display by our entrance."
Kreiden told the St Helena Star newspaper: "It would be cool to put it on display someday but we haven't figured out how to do that."
Library staff believe the book was one of the original 540 volumes available when the Free Public Library building was inaugurated in 1892.