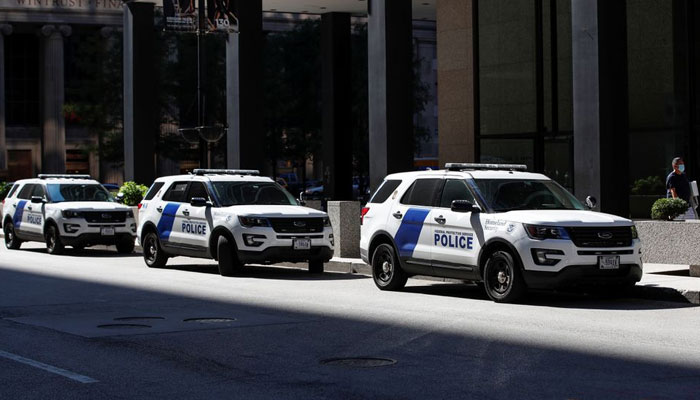 Chicago city authorities have said that at least nine people have been killed in city-wide mass shooting incidents with 32 people injured over the Memorial Day weekend with the first life claimed before 1am Saturday in South Seeley, according to several US media outlets.
Police found a 33-year-old dead with gunshot wounds with no suspects detained. Another 34-year-old man was found unresponsive after 2am in West Surf with similar wounds in the chest.
The investigation into the shooting incidents is underway by the law enforcement authorities.
At 2:55am, two people were shot in the of West 18th Street Saturday while the deceased ones were standing on a sidewalk, noted the police. Moreover, two people were also shot one of them a woman was in critical condition while another one was pronounced dead.
According to the police, two additional fatal shootings occurred within less than an hour of one another Saturday morning, including one in the North Ridgeway.
He was later pronounced dead with no suspects in custody.
Just before Saturday in South Ashland, four people were shot by a person in a passing vehicle.
A 69-year-old woman was struck while sitting in a vehicle and succumbed to her injuries.
A 26-year-old man was hit in the shoulder, a 34-year-old man was hit in the left arm, and a 55-year-old man was shot in the back. All three were hospitalised in good condition, police said.
At approximately 9:50 pm in South Avenue L, a 20-year-old man was walking on a sidewalk when he was shot. He was taken to the hospital where he died.
A 26-year-old man exiting a gas station in East 67th Street was also shot at approximately 10:54pm Saturday. He was also pronounced dead in a nearby hospital.
Police reported that just after 12:30am Sunday in West 105th Street, a 20-year-old man was walking on a sidewalk when two men walked up and opened gunfire. He was later declared dead.
Among the wounded people, there was a 16-year-old girl in East Garfield Park, with no suspect detained. Another teenager 17-year-old male was also shot in a Jeffrey Manor home said Chicago police. His condition was not critical.
According to Police, last weekend, there were at least 23 people shot with one dead.