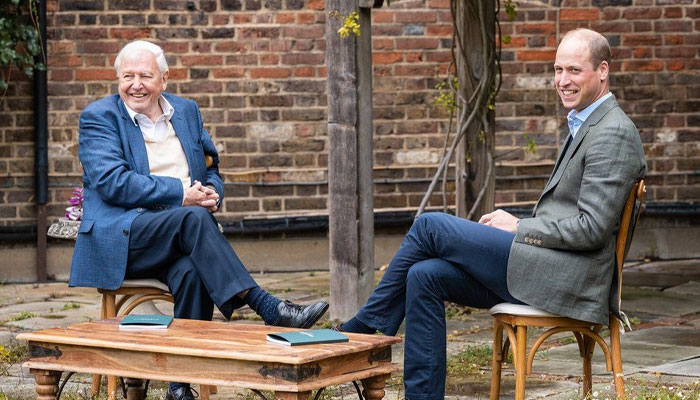 Prince William is hoping to inspire the love to nature among young pupils as he collaborates with Sir David Attenborough to bring out an environmental guide for children.
The Prince of Wales' Earthshot Prize partnered with Hachette Children's Group on a non-fiction book aimed at helping children learn more about the planet and climate change, via Express.co.uk.
The book, titled The Earthshot Prize: A Handbook For Dreamers And Thinkers: Solutions to Repair Our Planet, is being written by Colin Butfield and Jonnie Hughes, and is expected to be published on October 12th, 2023.
The book will also include contributions from Sir David Attenborough, actor Shailene Woodley and Christiana Figueres, the former Executive Secretary of the United Nations Framework Convention on Climate Change.
"This first publication of the prestigious Earthshot Prize aimed at the next generation of innovators of climate solutions is the ultimate handbook for young people looking for practical solutions to help repair the planet," said the publisher in a statement.
Director of Wren & Rook publishing, Laura Horsley said, "We're delighted to be working with The Earthshot Prize to create an inspiring and practical environmental guide for children."
She continued, "The book celebrates our planet's diverse and rich habitats, amazing animals and wonderful landscapes, and introduces them to Earthshot innovators, entrepreneurs and game changers from Kenyan environmentalist Wangari Maathai to Sir David Attenborough. Young readers will discover how they can become the changemakers of the future, developing solutions to the world's biggest problems."
The Earthshot Prize was founded by the Prince and The Royal Foundation in 2020 to find solutions to "repair" the planet. The YouTube channel will share mini-documentaries, Q&As and YouTube Shorts to help the Prize reach younger and more international audiences.