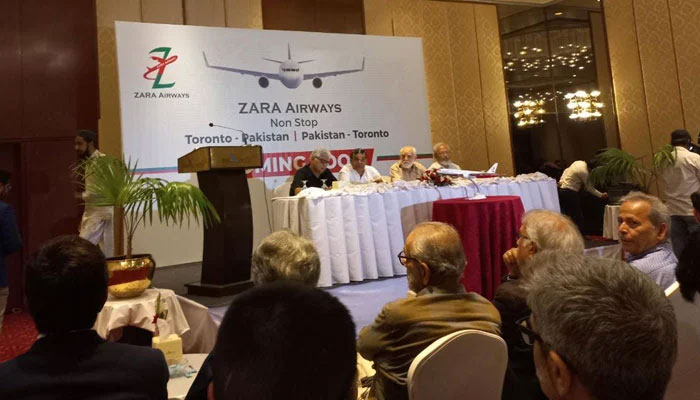 A Canadian airline — Zara Airways — on Saturday announced it would be operating direct flights from Toronto to three major cities in Pakistan soon.
The announcement was made during a ceremony held in a local hotel in Karachi. Addressing the event, the airline's official Faqir Bawar Hussain said they intended to launch the operations of the airline at the earliest.
He maintained that the new airline will use Shaheen Airport Services' (ground handling agency), cabin crew and other staffers.
Speaking on the occasion, the airways' Chief Executive Officer (CEO) Syed Quli revealed that the airline was waiting for a no-objection certificate (NOC) from Canada. The airline is likely to commence its operations in August, hopped the CEO.
A large number of passengers wanted to take direct flights, he said, adding that their company will provide the service to the air passengers.
Quli said that they will initiate their operation with two Boeing 777 LR passengers planes, adding that the number of aircraft could be increased after gaining slots from civil aviation.
The airline's adviser Aijaz Haroon — former MD PIA — said that the passengers prefer to travel through direct flights.