v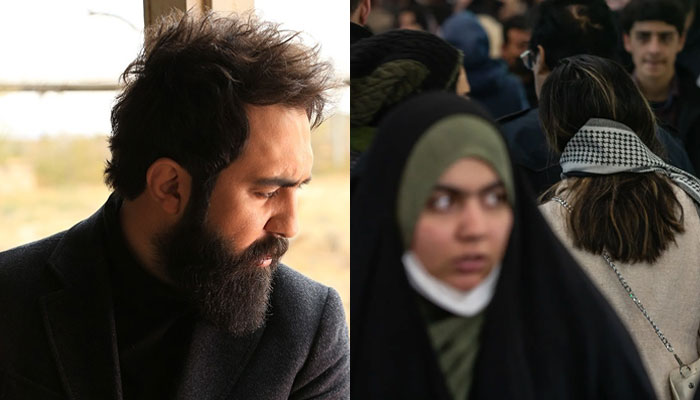 The Iranian government has filed a lawsuit against renowned pop artist Mehdi Yarrahi for advocating veil removal in his recent song.
This development comes almost a year after the uproar following the death of Iranian Kurd Mahsa Amini at the age of 22, which triggered widespread protests and debates around Iran's strict dress code.
Yarrahi's recently unveiled track, titled "Roosarito" (meaning "Your Headscarf" in Farsi), stands in solidarity with the protest movement that gained momentum last year.
Iran's judiciary, through its online platform Mizan Online, disclosed, "A legal case was filed against Mehdi Yarrahi following the release of an illegal song which defies the morals and customs of the Islamic society." Despite this action, Yarrahi remains free, and the specific charges lodged against him are yet to be clarified.
In the video of the song, spanning three minutes, Yarrahi incorporates the famous slogan, "Woman, life, freedom." He urges women to cast off their headscarves, and the video features glimpses of women dancing with their hair flowing free.
Alongside "Roosarito," the legal action encompasses another of Yarrahi's songs, "Soroode Zan" (or "Woman's Anthem"), which was launched in October and resonated particularly in university campuses, fueling the protest movement.
Mehdi Yarrahi, recipient of the Best Pop Singer award at Iran's government-sanctioned Fajr festival in 2018, has consistently utilized his platform to voice criticism against the authorities. His focus has often centred on highlighting the perceived marginalization of individuals in his home province of Khuzestan, known for its significant Arab minority.
This move echoes the aftermath of Mahsa Amini's passing, which ignited nationwide unrest and elevated conversations surrounding women's rights and the mandatory headscarf. As public sentiment evolves and calls for individual freedoms amplify, creative voices like Yarrahi's remain at the forefront of challenging and reshaping established norms.