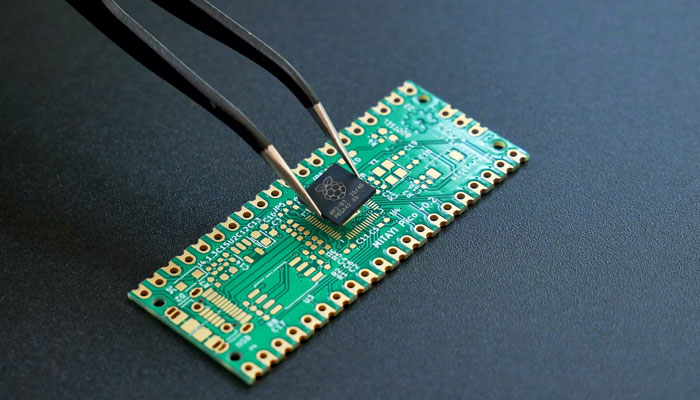 With the advent of artificial intelligence (AI) and the recent exponential growth in its development and daily life applications, the demand for semiconductor chips — an essential component of modern electronic devices, has witnessed a significant surge therefore boosting the revenue-generating potential of the market up to $67 billion by 2024.
Semiconductors are highly sought-after chips as they are responsible for conductivity between conductors and non-conductors within electronic devices. However, artificial intelligence-enabled semiconductor chips have created a new avenue for further market growth and revenue generation.
As per Gartner's vice president Alan Priestley, the surge in demand for semiconductor chips is primarily driven by high-end computing requirements of generative AI programs and platforms.
This year alone, the semiconductor market with regard to its AI application is approximately worth around $ 53.4 billion. The revenue generation trend is expected to not only sustain itself but in fact witness notable growth of around 25.6% amounting to $ 67.1 billion by 2024 next year.
As reported by editorialge, Priestley is of the view that the progressive trend in its demand and therefore production is expected to reach $ 119.4 billion by 2027.
Why are US and China concerned?
Designing semiconductor chips is not an issue, however, manufacturing them and controlling the supply chain is. The country that dominates semiconductor manufacturing and global supply chain will benefit from significant financial and geo-political leverage on a global stage.
Currently, Taiwan is the leading semiconductor-producing country in the world and controls around 20% of the global supply. 
However, owing to supply chain and manufacturing issues due to the COVID-19 pandemic, the world has witnessed a significant increase in demand for these chips, which has led to the US and China engaged in a semiconductor race that is gradually turning into a war.
For the United States, the concern is that if China achieves notable dominance in semiconductor manufacturing and supply chain, it'll use it as a geo-political weapon against the US and its European allies. 
China on the other hand aims to counter Taiwan's supremacy – a key Western partner, to strengthen its geo-political position.