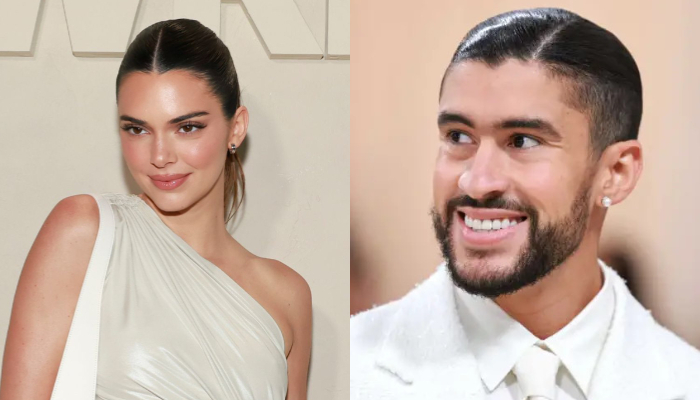 Bad Bunny and Kendall Jenner continue to fuel romance rumours without officially addressing the matter. The rapper has now dropped a major hint that he is dating Kendall Jenner. 
Bad Bunny, an acclaimed music icon, posted a video on social media that showed him displaying a "K" necklace around his neck over the weekend. 
Fans of the music star immediately speculated that the singer's accessory was his commitment to model Kendall Jenner.
He was seen wearing a delicate gold chain necklace with a small silver K charm, which his fans appear to believe stands for Kendall.
This is not the only incident in which he has hinted at dating Jenner, as he previously promoted Kendall's tequila brand 818 on his Instagram story.
The pair sparked romance rumours when some fans with super-hearing abilities claimed that they heard Jenner's voice in the background of a hiking video posted by Bad Bunny, reports the Mirror.  
The video, though not featuring any faces, featured voices, with supposedly Kendall saying, "Cutest thing ever" to an animal and the Grammy-winning rapper replying, "Mami, be careful."
The pair was also seen getting cosy hand-in-hand at Drake's concert earlier this month.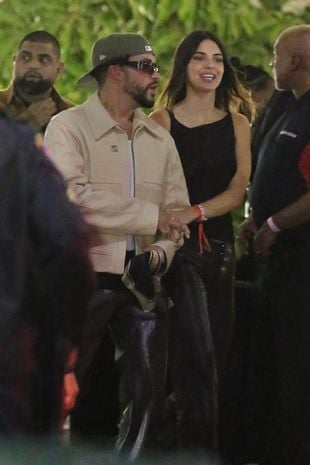 Bad Bunny and Kendall Jenner sparked romance rumours for the first time in March 2023, when they were spotted on a date with Hailey and Justin Bieber.