The United Nations Educational, Scientific and Cultural Organisation (UNESCO) has designated the "pre-historic site of Tell al-Sultan," located near the West Bank city of Jericho, Palestine as a World Heritage Site.
This decision was reached during UNESCO's 45th World Heritage Committee Meeting held in Riyadh.
"The property proposed for nomination is the prehistoric archaeological site of Tell al-Sultan, located outside the antique site of Jericho," explained UNESCO's assistant director general, Ernesto Ottone, during the session to inscribe the site. He emphasised that the site contains prehistoric remains and does not include any Jewish or Christian artefacts.
The decision to list Tell al-Sultan was made after a three-year candidacy process during which no objections were raised by any state party. Israel had withdrawn from UNESCO in 2019, alleging an anti-Israel bias within the organisation.
UNESCO's recognition of Tell al-Sultan underscores its significance as the world's oldest fortified city. Palestinian tourism minister Rula Maayah, attending the meeting in Riyadh, praised the listing, stating that Tell al-Sultan is "an integral part of the diverse Palestinian heritage of exceptional human value." 
She emphasised its importance as the oldest continuously inhabited settlement globally and deserving of World Heritage Site status.
Tell al-Sultan, predating Egypt's pyramids, is an oval-shaped tell located in the Jordan Valley, housing prehistoric deposits of human activity. The site's history dates back to the 9th to 8th millennium BC, thanks to its fertile soil and access to water.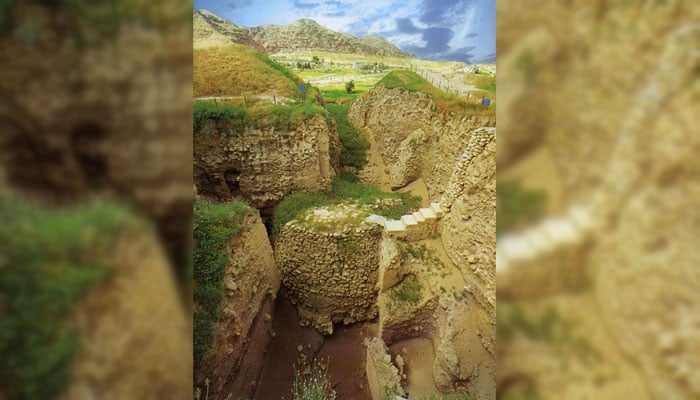 UNESCO noted the presence of skulls and statues that indicate cultic practices among the Neolithic population and early bronze age archaeological materials demonstrating urban planning.
The site has been under excavation for over a century and has established itself as the oldest continuously inhabited settlement on Earth. Tell al-Sultan now joins three other Palestinian sites on UNESCO's World Heritage List, including the Church of the Nativity and the Old City of Hebron.