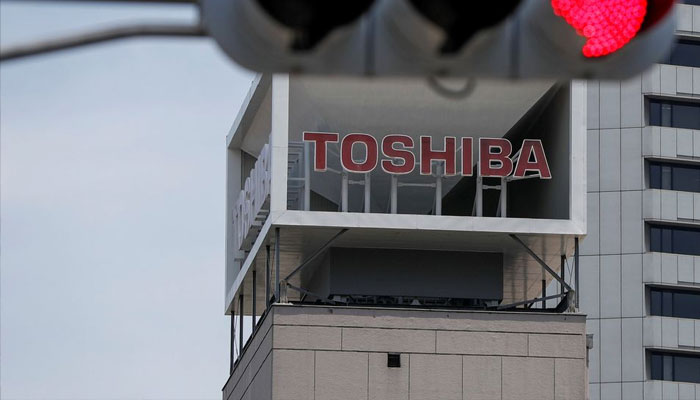 Japanese industrial giant Toshiba, with a storied history dating back to 1875, has officially concluded its era as a publicly listed company after a private consortium acquired nearly 80% of its shares through a $13.5 billion tender offer.
The buyout led to the delisting of Toshiba shares from the stock market. This marks the end of Toshiba's presence on the stock market after over seven decades.
Toshiba played a significant role in Japan's postwar economic revival and technological innovation, earning a reputation as a household name both in Japan and internationally. 
The company's diverse portfolio included products such as early laptop computers, elevators, nuclear power stations, and microchips.
However, in recent years, Toshiba has faced a series of crises, including a major accounting scandal in 2015 and substantial losses from its US nuclear subsidiary, Westinghouse. 
Pressure from activist shareholders and a takeover offer from private equity group CVC led to unsuccessful attempts to restructure the company into three entities and later into two.
Ultimately, in March, Toshiba's board accepted a takeover bid from a consortium comprising over 20 Japanese banks and other firms. CEO Taro Shimada expressed the company's readiness for a new future with its new shareholders.
The Toshiba saga has garnered significant attention in the business world, serving as a case study for the fate of large, diversified conglomerates in Japan and other regions.