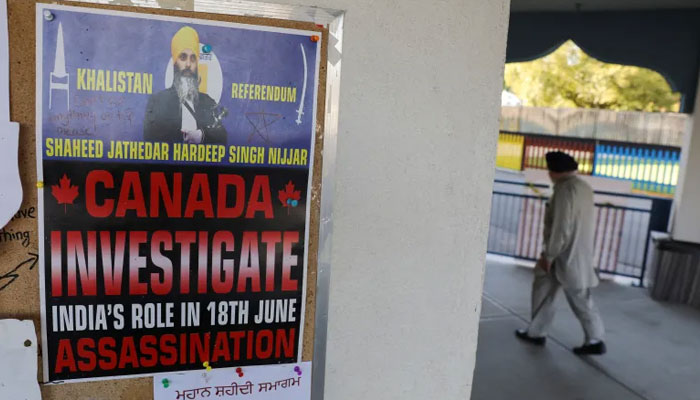 Assassinations are not uncommon in politics as history has witnessed numerous political assassinations of "high-profile targets" from Julius Caesar, and Thomas Becket, to John F Kennedy, Lord Louis Mountbatten, and Yevgeny Prigozhin, according to The Observer.
The most recent assassination that the world witnessed involved Hardeep Singh Nijjar, a Canadian citizen shot dead in June by two masked gunmen outside a Sikh temple in British Columbia.
However, the only difference is that Nijjar does not fit the description of a "high-profile target," as he was only a prominent campaigner for Khalistan, a Sikh homeland in Punjab.
His activism may have been the only plausible motive for his murder, but Nijjar's death was a political assassination, too.
Why did Trudeau accuse India publicly?
After failing to get a private explanation, Canadian Prime Minister Justin Trudeau publicly claimed that Indian government agents were behind Nijjar's murder, based on the Five Eyes intelligence-sharing network, which includes the US, UK, Canada, Australia, and New Zealand, The Observer said in its editorial.
Although India was quick to reject Trudeau's claim, calling it "absurd," the network may have provided Ottawa with incriminating information that allegedly points to the complicity of Indian officials and diplomats in Canada.
If that is the case then this wouldn't be the first time India has been implicated in extra-territorial killings.
Additionally, a less pompous, quicker-witted leader than Modi would have recognised that Nijjar's murder posed important issues of state that Trudeau could not ignore.
"Any involvement of a foreign government in the killing of a Canadian citizen on Canadian soil is an unacceptable violation of our sovereignty," Trudeau said.
What's the aftermath of last week's developments?
Trudeau's claims were followed by concerns from the US and UK governments about a diplomatic row with India, which was later addressed in person by Western leaders at the G20 summit.
However, Modi unwisely escalated the situation by expelling a Canadian diplomat and suspending visa services and trade talks, leaving it unclear where righteous indignation ends and purblind arrogance begins.
Meanwhile, Indian critics argue that Trudeau faces domestic political challenges due to Canada's significant Sikh minority and the perception of the Khalistan movement as a "separatist" force.
Modi, an authoritarian populist, faces political complications, particularly a general election next year, and confronting Canada, a Commonwealth country associated with the British imperial era, aligns with his Hindu ultra-nationalist agenda.
India, a rising global power with Western values, is seen as an important ally by the UK and the US in the China-India conflict. However, the Modi government's actions, including the assassination of Nijjar, raise doubts about its commitment to democracy and its reliability as a partner.