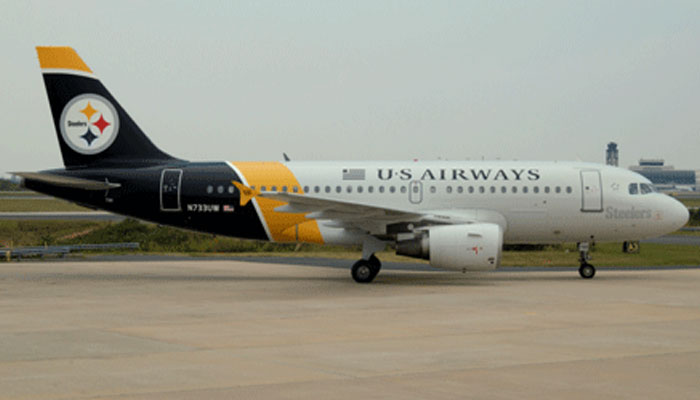 The Pittsburgh Steelers' charter plane, returning from Las Vegas, had to make an emergency landing in Kansas City, Missouri, early Monday morning due to an oil pressure failure in one of the engines of the Airbus A330-900. 
Fortunately, all passengers, including the Steelers team, were reported as safe.
A Steelers spokesperson confirmed the safety of everyone on board and mentioned that the team was working on necessary arrangements to get back to Pittsburgh later in the day. Fire trucks were dispatched to Kansas City International Airport to inspect the aircraft.
Following their 23-18 victory over the Raiders on Sunday night, the Steelers were headed back to their home city. Veteran defensive tackle for the Steelers Cam Heyward joked on social media platform X that teammate Minkah Fitzpatrick's "roughing the passer call" was the reason for the emergency landing.

Heyward also playfully suggested that their ride home should be arranged by Chiefs' tight end Travis Kelce and pop superstar Taylor Swift, who were present at the game.

Reports indicated that a replacement plane was scheduled to arrive in Kansas City at 9 am CT to transport the 182 passengers, including the Steelers, back to Pittsburgh, ensuring a safe conclusion to their unexpected detour.