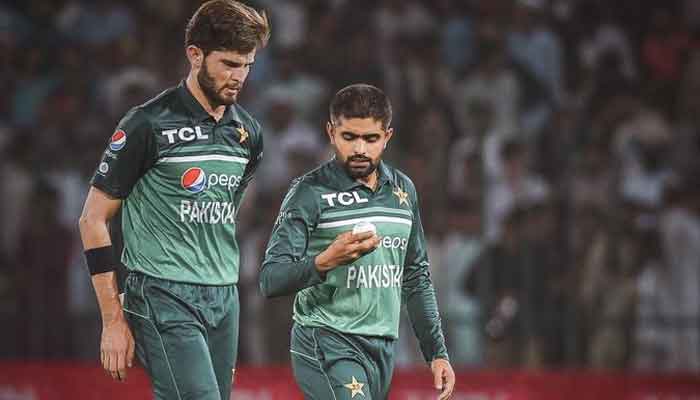 LAHORE: Pakistan skipper Babar Azam on Tuesday rejected reports of a "war of words" with pacer Shaheen Afridi, saying the players "love each other like a family".
The captain was addressing a pre-departure press conference in Lahore before travelling to India for the ICC World Cup 2023.
"Since when you became captain, the team has given you respect and everyone honours you a lot, even Iftikhar Ahmed considers you elder brother," a journalist asked Babar.
He was then asked about rumours of differences within the team.
"There were reports regarding Shaheen Afridi after the Asia Cup debacle so the fans want to know how good your bonding is with Shaheen Afridi and how much he respects you?"
In response, Babar said: "Everyone gives me respect…. and see when you lose close matches then certain [diagreements] do take place in team meetings but this was taken out of context that there was a duel between us."
"There's nothing like this. We have the same respect for each other and will remain the same. We love each other like a family."