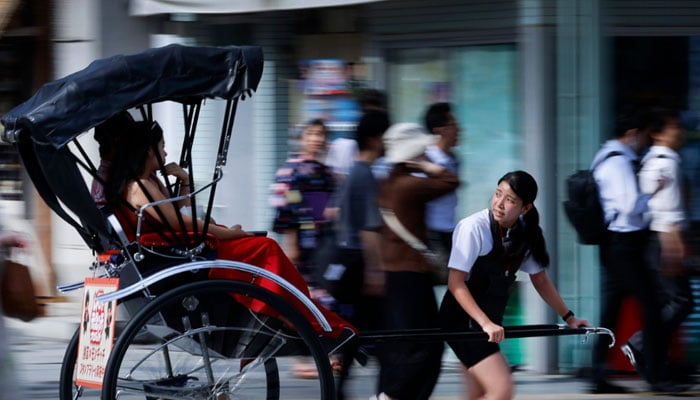 Rickshaw-puller Yuka Akimoto, dashing through the streets of Tokyo under a scorching summer sun, transports two French tourists in the back of her black, two-wheeled cart on a 45-minute tour.
At its conclusion, the 21-year-old respectfully bows to her clients and extends a blistered palm, shrouded in a clean cloth, to assist the couple as they disembark. Beads of sweat cascade down her flushed face.
Akimoto stands among a select group of women who have embraced the physically demanding role of rickshaw pulling in Tokyo.
Their attraction to this traditionally male-dominated profession was ignited by social media exposure, which, in turn, has garnered them a devoted local and international following.
"At the outset, I won't deny that it was incredibly challenging," she reflects, noting that a rickshaw can weigh up to 250 kg (551 lb). "I'm not athletically inclined, and the cart felt exceedingly heavy."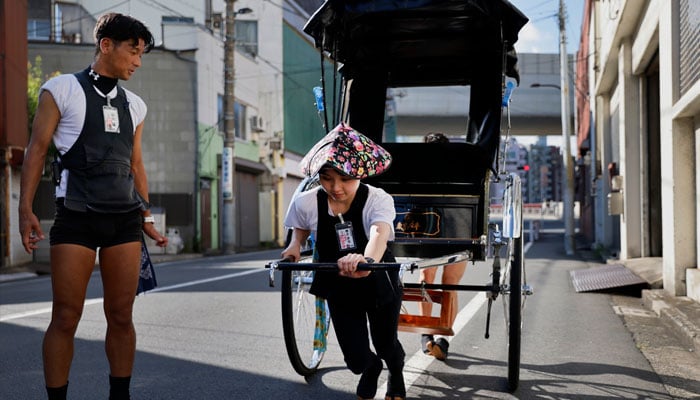 Nevertheless, Akimoto now professes her love for her vocation and envisions continuing as long as her physical capabilities permit. Hanging around her neck, a tag declares, "I don't want to give up."
Two years ago, Akimoto joined Tokyo Rickshaw after her plans to work at Tokyo Disneyland were thwarted by the pandemic. Tokyo Rickshaw, primarily operating in the Asakusa tourist district, reports that approximately one-third of their 90 pullers are now women, and they are actively recruiting more female candidates.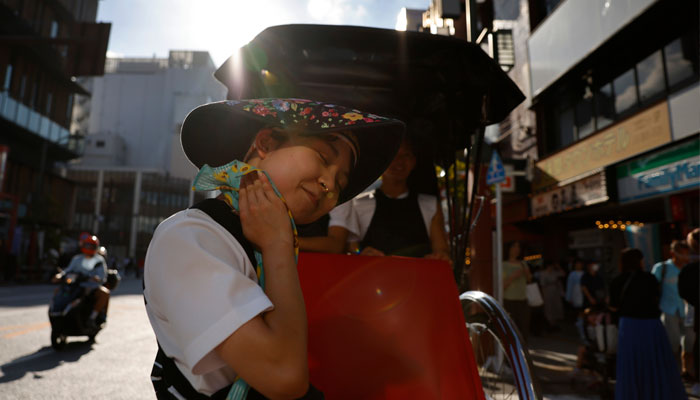 Ryuta Nishio, President of Tokyo Rickshaw, acknowledges the trailblazing contributions of the first female recruit, saying, "The first girl who joined was cool. Since we posted videos of her on social media, many girls have followed suit and joined us. Going forward, I want to create a place where women feel comfortable to work and play an active role."
In their traditional tabi split-toed socks, Akimoto and her fellow rickshaw pullers trek an average of 20 km (12 miles) daily, regardless of weather conditions. Beyond physical prowess, they must possess extensive knowledge of Tokyo and the ability to engage tourists seeking sightseeing experiences.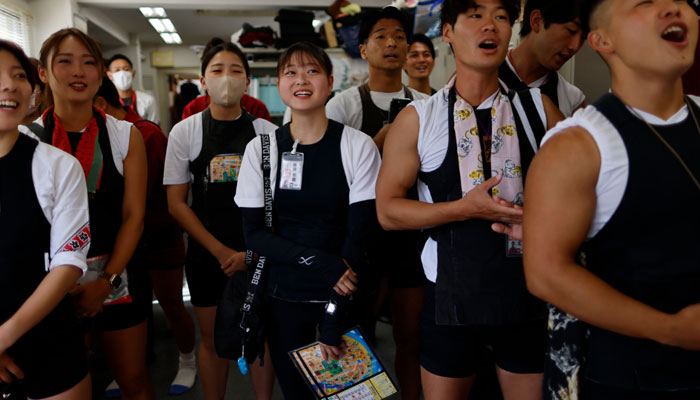 Tokyo Rickshaw reveals that the most popular drivers earn over 1 million yen a month, triple the national average income. Less than 10 per cent of all applicants secure a job.
Pullers actively self-promote on social media, cultivating repeat customers who request them personally. College student Yumeka Sakurai, inspired by these online representations, joined Tokyo Rickshaw after four months of rigorous training, surmounting opposition from friends and family. She now takes pride in ferrying passengers in her rickshaw.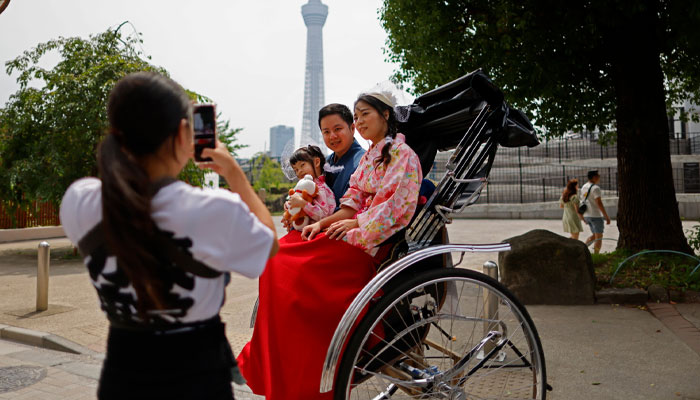 Shiori Yano, a 29-year-old veteran puller with nine years of experience, adeptly balances the demands of her profession with family responsibilities. 
The former fitness instructor, who took a four-year hiatus after giving birth, now devotes eight hours a day to her rickshaw duties, racing to collect her daughter from daycare before returning home to prepare dinner and attend to household chores. 
Despite challenges and past rejections in favour of male drivers, Yano remains committed to her job because she derives genuine enjoyment from it.