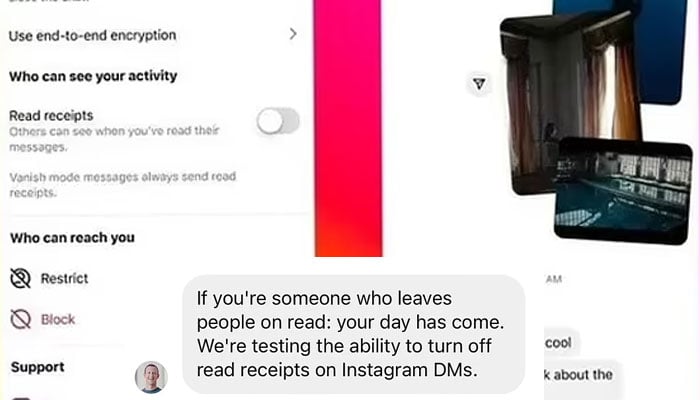 Instagram has revealed its intention to introduce the option to turn off read receipts in DMs as Meta owner Mark Zuckerberg announced "If you're someone who leaves people on read: your day has come."
This means that Instagram users (recipients) won't be able to discern if you've read their messages, as the 'seen' label will be eliminated from read messages. Instagram is presently in the testing phase of this feature, though it has not disclosed any plans for a broader rollout.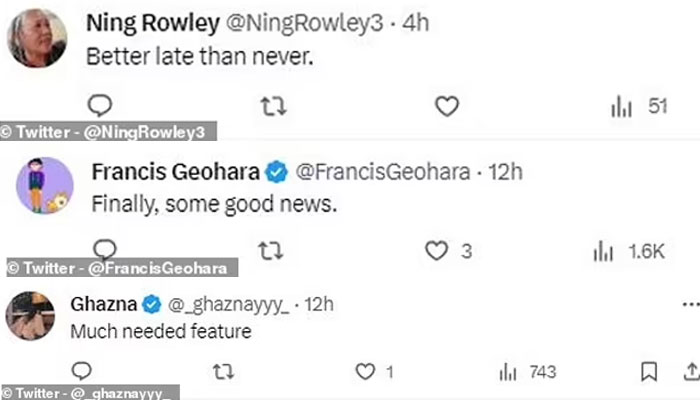 Reactions to this announcement by Instagram among social media users have been mixed as some hail it as a much-needed addition, while others find it unexciting.
Mark Zuckerberg, the CEO of Meta, and Adam Mosseri, the head of Instagram, unveiled the impending changes via their Instagram broadcast channels. Mosseri stated, "We've heard your feedback and have initiated trials for a new feature that enables you to deactivate read receipts in your DMs. Soon, users will have the choice to determine when others can see if they've read their messages."
However, he did not specify the timeframe for this change or whether it would be implemented for all users simultaneously.
In the Privacy and Safety settings, within the 'Who can see your activity' section, users can switch read receipts on or off. The setting description reads, "Others can see when you've read their messages. Vanish mode messages always send read receipts." 
Zuckerberg, writing on his Instagram Broadcast channel, humorously remarked, "If you're someone who leaves people on read: your day has come." He clarified that the company was testing the ability to deactivate read receipts in Instagram DMs.
On X (formerly Twitter), numerous social media users have embraced the announcement, with one individual stating, "Better late than never." Another commenter expressed relief, saying, "Finally, some good news."
However, not everyone is pleased with the change, as a few individuals lament losing the ability to monitor whether their messages have been read. Instagram has not yet confirmed whether this feature will be extended to Facebook Messenger, which Meta also owns.
WhatsApp, another Meta-owned platform, has offered the option to disable read receipts since its acquisition by Meta (formerly Facebook) in 2014. Meta intends to introduce default end-to-end encryption for Instagram DMs after completing its integration in Messenger.
In August, Meta announced plans for default end-to-end encryption in Messenger by early 2024. Instagram Launches 'Quiet Mode' That Will Mute Notifications.